2022 Environmental Performance Index (EPI)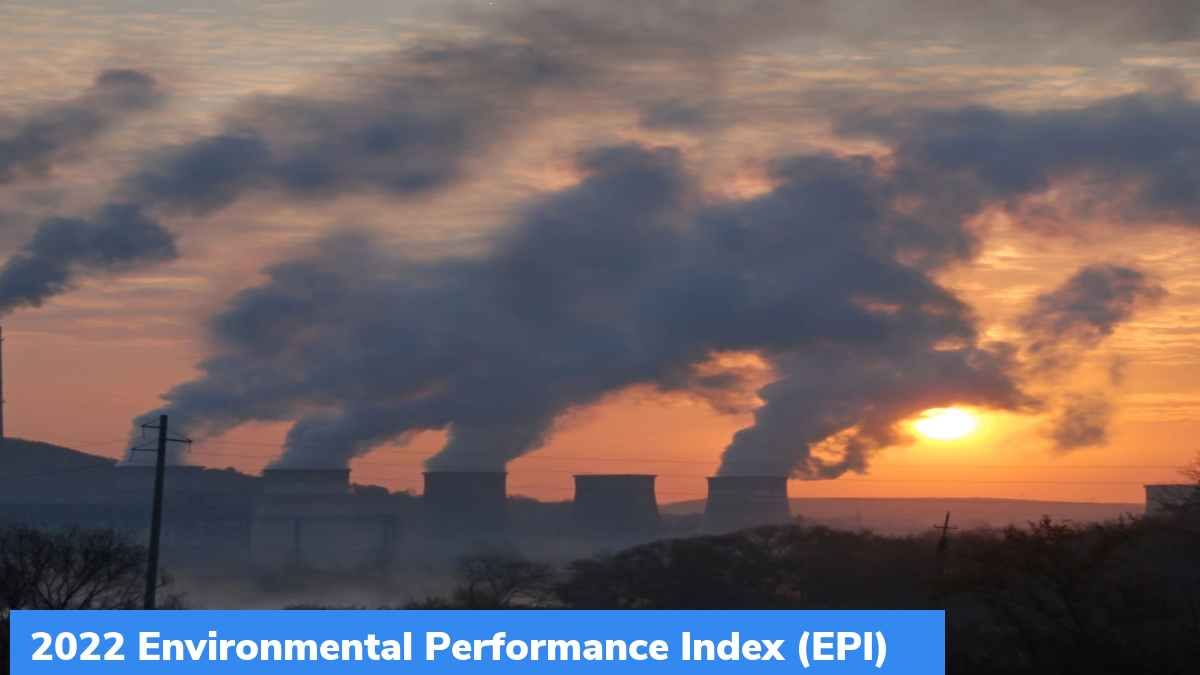 2022 Environmental Performance Index (EPI) was released recently, ranking 180 countries on 40 performance indicators in 11 issue categories of climate change performance, ecosystem vitality and environmental health.
Key Facts
In the index, India has been ranked at 180th position, bottom of the 2022 Index.
India has scored lowest among 180 countries.
The index measured the environmental performance of all the 180 countries.
India's score
In the Index, India scored 18.9 and has been ranked last. In last decade, performance of India has decreased by 0.6 scores. Three primary categories in which countries were given scores are ecosystem vitality, environmental health and climate change performance. India scored 19.3 on the ecosystem vitality of the index. It scored 12.5 on health, which means poor air quality, poor drinking water and poor sanitation. India's waste management with respect to solid wastes, ocean plastics, and recycling is also poor.
Rank of other countries
Neighbouring countries of India have scored slightly better. Pakistan has been ranked at 176th position while Bangladesh at 177.
How was the report prepared?
According to the report, the countries are scored and ranked in the 2022 Index based on environmental performance. It made use of available data from recent year. The scores are calculated for observing how countries have improved or changed as compared to previous years.
Who is involved in the analysis of performance?
Analysis of the environmental performance of these countries for the Index is being done by the researchers at Columbia University and Earth Institute of Yale.
Top 5 Countries
In the Index 2022, Denmark has been ranked 1st with EPI score of 77.90. It is followed by United Kingdom with score of 77.70. Finland is ranked 3rd, followed by Malta and Sweden.
Month: Current Affairs - June, 2022
Category: Reports & Indexes Current Affairs