Page-6 of
GKToday Archives: May, 2020
1. In India, May 11 is celebrated as what day which marks the anniversary of Pokhran nuclear tests of 1998? Answer: National Technology Day 2. Which social reformer born on this day (May 22nd), is regarded by many historians as the father of the 'Indian renaissance'? Answer: Raja Ram Mohan Roy 3. What is the ..
Category: Amazon Quiz Time Answers
12345 1). About which article Supreme Court of India has held that where this article comes in the article 14 goes out? Article 30 Article 31 A Article 31 B Article 32 2). Which of the following is / are correct statements with respect to the Ajivika sect? The followers of this sect believed in ..
Category: UPSC Prelims Test Series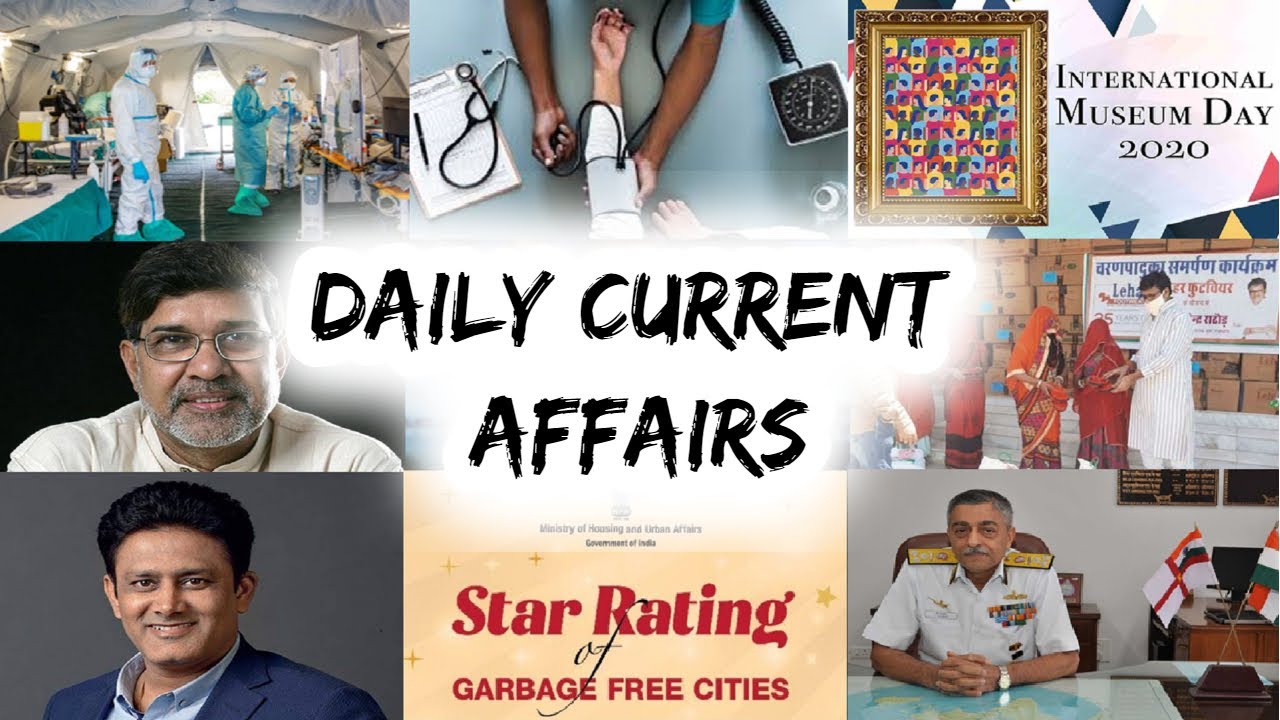 Category: Current Affairs Quiz - 2022: Daily Objective Current Affairs MCQ Quiz • Videos
Tags: 2020 • Current Affairs Quiz - May
1. Israel has recently named a street in Tel Aviv after which Indian as a tribute on his 159th birthday? Answer: Rabindranath Tagore 2. DRUVS is a contactless ultraviolet sanitization cabinet developed by which organisation? Answer: DRDO 3. Deepa Malik, the Indian para-athlete who announced her retirement recently, used to represent India in which of ..
Category: Amazon Quiz Time Answers
12345 1). Which of the following events occurred during the reign of Lord Dalhousie as Governor General of India? Establishment of Public Works Department Setting up of Post and Telegraph Services Wood's Despatch Widow Reforms Act Select the correct option from codes given below: 1, 2 & 3 Only 1, 3 & 4 Only 2 & 4 ..
Category: UPSC Prelims Test Series