125th Anniversary of "Prabuddha Bharat"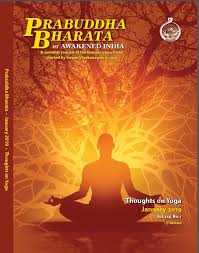 The Prime Minister, Narendra Modi, will address the 125th anniversary celebration 'Prabuddha Bharata' which is scheduled to be organized on January 31, 2021.  It will be organized by the Advaita Ashrama, Mayavati
Prabuddha Bharata
It is a monthly magazine of the Ramakrishna Order.
This magazine was founded in the year 1896 by P. Aiyasami, B. R. Rajam Iyer, G. G. Narasimhacharya, and B. V. Kamesvara Iyer under the guidance of Swami Vivekananda.
Prabuddha Bharata magazine was of great significance in spreading the message of the ancient spiritual wisdom of the country.
The magazine comprises of the articles and translations by monks, scholars and other writers on humanities and social sciences.
Background
The publication of the Prabuddha Bharata magazine was started from Madras (Present day Chennai). The journal was published in Chennai for 2 years. After that, the magazine started publishing from Almora. From April 1899, the magazine started publishing from Advaita Ashrama. Since then, Advaita Ashram continuously edit the magazine and it is published and printed in Kolkata.
Contributors of the magazine
In the history, many great personalities have contributed to the magazine namely, Bal Gangadhar Tilak, Former President Sarvepalli Radhakrishnan, Netaji Subhas Chandra Bose, Sister Nivedita and Sri Aurobindo. Presently, it is edited by Swami Vireshananda.
Advaita Ashrama
This ashrama was founded in the year 1899. It was a branch of the Ramakrishna Math. The ashrama is located in Uttarakhand.
Ramakrishna Order
It is the monastic lineage founded by Ramakrishna. It was founded in January 1886 at the Cossipore House. It is different from the Ramakrishna Math. Ramakrishna Math is a legal entity that trains the young monks and directs the spiritual duties of the Swamis of the Ramakrishna Order.
Tags: Advaita Ashrama • Ramakrishna Math • Ramakrishna Order
Month: Current Affairs - January, 2021