Agriculture in India
December 5, 2015
The British Era is also known as a period of commercial revolution in the agricultural sector. Commercialization of agriculture was coincident with Industrial revolution and became prominent around 1860 A.D. This brought about a change from cultivation for home consumption to cultivation for the market. Cash transactions...
September 26, 2015
Fisheries sector occupies a very important place in the socio-economic development of the country. It has been recognized as a powerful income and employment generator as it stimulates growth of a number of subsidiary industries, and is a source of cheap and nutritious food besides being a...
May 20, 2015
Pradhan Mantri Krishi Sinchai Yojana (PMKSY) was launched in 2015-16 with objectives to enhance physical access of water on farms; expand cultivable area under assured irrigation; improve water use efficiency in agriculture and introduce sustainable conservation practices. This scheme has an allocation of Rs. 50,000 Crore for...
May 12, 2015
National Mission on Agricultural Extension and Technology (NIMAET) is a new 12th Plan programme approved by outgoing UPA Government in February 2014 with an objective to spread farm extension services and mechanization. The NDA Government has included a lots of other activities for Agricultural Extension and Technology...
May 12, 2015
Agricultural Insurance in India is covered by "National Crop Insurance Programme" which was launched by UPA government in 2013 by merging three schemes viz. Modified National Agricultural insurance Scheme (MNAIS), Weather Based Crop insurance Scheme (WBCIS) and Coconut Palm Insurance Scheme (CPIS). These three schemes now serve...
May 12, 2015
Although Coconut is a perennial crop, yet the cultivation is subjected to risks from climatic changes, natural disasters, pests, diseases etc. Further, palm trees are characterized by periodic system of crop setting and outcomes and hence resemble seasonal annual crops. Moreover, coconut is cultivated under rain-fed management...
May 12, 2015
Six schemes of 11th plan period have been merged in a single integrated scheme from April 1, 2014. The objective of this "Integrated Scheme for Agricultural Marketing (ISAM)", which has Rs. 4500 Crore outlay in 12th plan; are as follows: Promotion of agri-marketing through creation of marketing...
May 10, 2015
Every five years, an agricultural census is conducted in India. First such census was done in 1970s and the reference year for the first Agriculture Census was 1970-71.  Under this scheme, centre provides funds to states and entire work is done by the states only. Data in...
March 13, 2015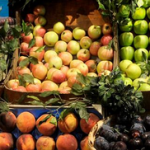 Explain the distortions created by the monopoly of APMC act, 2003? How the proposed National common market for agricultural commodities attempts to fill the gap? Analyse the parliamentary jurisdiction to this state subject.
March 11, 2015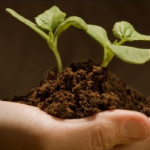 Paramparagat Krishi Vikas Yojana (Traditional Farming Improvement Programme) has been launched by Government of India to support and promote organic farming and thereby improving soil health. This will encourage farmers to adopt eco-friendly concept of cultivation and reduce their dependence on fertilizers and agricultural chemicals to improve...
Advertisement