Page-2 of
Xi Jinping Current Affairs, GK & News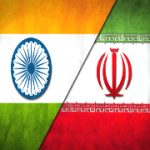 On 11 Nov, Indian and Chinese officials began a course to train diplomats from Afghanistan at the Foreign Service Institute (FSI) run by the External Affairs Ministry. The two-week intensive programme, launched in the presence of Chinese Ambassador to India Sun Weidong, is designed to give the visiting diplomats an exposure to Indian diplomatic practices and ..
Topics: Diplomacy • Diplomat • Foreign relations of India • Government of India • History of the Republic of India • Members of the Lok Sabha • Narendra Modi • Xi Jinping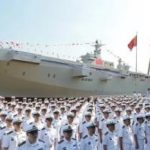 China has launched its first amphibious assault ship in Shanghai. This ship would enable ground forces to carry out attacks on enemy territory from sea. It is independently developed by China and has a strong capacity in amphibious operations as well as performing a variety of tasks. About China's Amphibious Assault Ship The new ship ..
Month: Current Affairs - September, 2019
Topics: Amphibious assault ship • China • PLA Navy • Shanghai • Xi Jinping
The tiny nation of Hong-Kong is currently up in arms as over one million people have to take to the streets in the past 3 weeks to take on the local China-backed leaders and administration. The protestors had tried to storm the legislature house on the anniversary of the City's return to China after a ..
Topics: China • Democracy • Hong • Xi Jinping
Chinese President Xi Jinping has been conferred the Kyrgyzstan's highest national award titled "Manas Order of the First Degree" at the Ala Archa state residence in Bishkek. Xi, along with other leaders of the group including Indian Prime Minister Narendra Modi, is in Bishkek (the Kyrgyz capital) to attend the 19th Shanghai Cooperation Organization (SCO) ..
Topics: Bishkek • Foreign relations • International Relations • Kyrgyzstan • Politics by country • SCO summit • Shanghai Cooperation Organisation • Sooronbay Jeenbekov • Xi Jinping
In China, the 2nd edition of Belt and Road Forum (BRF – 2019) was officially held in Beijing with theme "Belt and Road Cooperation: Shaping a Brighter Shared Future". In it, 37 heads-of-state and 159 countries had participated along with United Nations Secretary-General Antonio Guterres and International Monetary Chief (IMF) Christine Lagarde. The BRF is ..
Topics: Belt and Road Forum for International Cooperation • Belt and Road Initiative • BRF • BRI • Countries • East Asian cultural sphere • Foreign relations of China • International Monetary Fund • International Relations • Politics of China • Silk Road • Xi Jinping