Page-2 of
Volcano Current Affairs, GK & News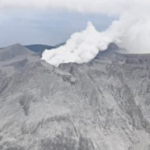 A volcano has erupted on Kuchinoerabu Island of Japan. The eruption occurred on Mount Shindake. Mount Shindake had experienced explosive eruption in 2015. Japan's Meteorological Agency has alerted people for volcanic rocks and pyroclastic flows. Kuchinoerabu Island Kuchinoerabu Island belongs to Kagoshima Prefecture, Japan. The entire island lies within the borders of the Kirishima-Yaku National Park and the ..
Month: Current Affairs - January, 2019
Topics: Japan • Kagoshima Prefecture • Kirishima-Yaku National Park • Kuchinoerabu Island • Mount Shindake • Volcano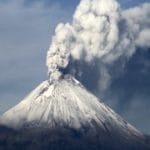 Central Indonesia's Mount Soputan volcano erupted on 16th December 2018, sending ash about 7.5 km high in the sky. Mount Soputan erupted twice on the same day, forcing local residents to move to safer places. Mount Soputan volcano is one of the most active volcanoes of Indonesia. it is located on the Sulawesi island in Indonesia. Indonesia ..
Month: Current Affairs - December, 2018
Topics: Indonesia • Mount Soputan • Pacific Ocean • Ring of Fire • Volcano
Researchers have found that the world's largest deep ocean volcanic eruption happened in New Zealand. Named as Havre, the deep ocean volcanic eruption was first discovered in 2002. A solidified volcanic rock known as pumice raft – 400 square kilometres in size – found floating in the ocean near New Zealand in 2012 showed that underwater ..
Topics: Campanian Ignimbrite eruption • Geology • Igneous petrology • Kermadec Islands eruption • Petrology • Pumice • Types of volcanic eruptions • Volcano • Volcanology
The name of World's largest Volcano is Mouna Loa. It is located in Hawaii Island. It is not only largest but also most active volcano in the world. The most recent eruption of Mount Loa took place on 15th April 1984.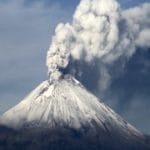 According to study conducted by researchers from University of Southampton, UK, extreme global warming event 56 million years ago was driven by massive carbon dioxide (CO2) emissions from volcanoes, during formation of North Atlantic Ocean. They had used combination of new geochemical measurements and novel global climate modelling to show that Palaeocene-Eocene Thermal Maximum (PETM) ..
Month: Current Affairs - September, 2017
Topics: Carbon dioxide • Climate change • Geography • Global warming • Palaeocene-Eocene Thermal Maximum • Science and Technology • Volcano