Transparency: Current Affairs, GK & News - 2020-2021
TRACE Bribery Risk Matrix: India ranks 77
Published: November 19, 2020
On November 19, 2020, the Global Bribery Risk Matrix was released by TRACE. India ranked 77 with a score of 45 in the global list. India in the Global Bribery Risk Matrix In 2019, India was at 78th position with a score of 48. In 2020, India has performed better than that of China, Pakistan, ..
Month: Current Affairs - November, 2020
Category: Reports & Indexes Current Affairs
Topics: Bribery • civil services • Trace Bribery Risk Matrix • TRACE Matrix • Transparency
India ranks 53rd in Budget Transparency and Accountability
Published: May 1, 2020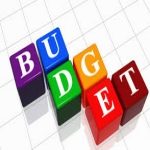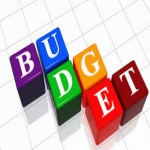 According to the Open Budget Survey conducted by the International Budget Partnership, India ranked 53rd among 117 countries in budget transparency and accountability. Highlights: World India scored 49 out 0f 100 in the survey. The score was above the global average of 45. New Zealand scored 87 and topped the list. South Africa, Mexico and ..
Month: Current Affairs - May, 2020
Category: Reports & Indexes Current Affairs
Topics: Accountability • Budget • budget survey • International Budget Partnership • Ranking System • Rankings • Resources • Transparency
Rajasthan government launches 'Jan Soochna Portal'
Published: September 14, 2019
In Jaipur, the Rajasthan government has launched  a 'Jan Soochna Portal' to provide information about government authorities and departments suo motu to the public in the true spirit of the Right To Information (RTI) Act. It is claimed that the site is the first of its kind in India that  will bring transparency and accountability, ..
Topics: Bihar State Information Commission • Culture • Freedom of information laws by country • In India • Law • Right to Information Act • Transparency
National Informatics Centre
Published: August 7, 2019
The National Informatics Centre is the foremost information, web services and technical assistance body of the Government of India. Its work is primarily involved in the provisioning of informatics services and information and communication technology (ICT) applications like apps, webpages and other online support for the various government departments. About NIC- The NIC is the ..
Topics: Digital India • Information Technology • Infosys • Transparency • Web • Webpage
Blockchain Technology: A Disruptive Technology
Published: July 23, 2019
The inter-ministerial committee on virtual currencies headed by Finance Secretary Subhash Chandra Garg has recommended for a ban on private cryptocurrencies. On the same time the committee has identified the potential use cases for blockchain technology in areas such as payments systems including cross-border and small value payments; data identity management or know-your-customer requirements by ..
Topics: power networks • Transparency • virtual currencies
Advertisement