Telecom Current Affairs, GK & News
The Indian telecom regulator, the Telecom Regulatory Authority of India (TRAI) has turned down a request by the Digital Communications Commission (DCC) to reconsider its stance to ensure greater competition and increase participation in the upcoming auctions. The TRAI has stayed put on its own spectrum valuation while telecom industry insiders have concerns over the ..
Topics: Communication • Spectrum auction • Telecom • TRAI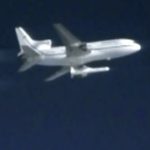 The Union Government has notified Flight and Maritime Connectivity Rules, 2018, thereby allowing phone calls and internet on flights and ship voyage within India's territory. The Indian and foreign airlines and shipping companies that are operating in India can provide in-flight and maritime voice and data services by partnering with an Indian telecom company having a ..
Month: Current Affairs - December, 2018
Topics: Flight and Maritime Connectivity Rules • IFMC • Telecom
In October 2015, the Department of Telecom has issued the much awaited spectrum trading guidelines.  Spectrum trading refers to transfer of rights to use the spectrum. After spectrum trading, the associated rights and obligations of the spectrum block shall stand transferred from the seller operator to the buyer operator. Under spectrum trading, only outright transfer ..
Topics: India • Indian Telecom Spectrum Auction • Information and communications technology • Mobile telecommunications • Radio spectrum • Software-defined radio • Spectrum • Spectrum auction • Spectrum Trading • Technology • Telecom • TRAI • Videotelephony • Wireless
Telcos say that they are not allowed to expand tower network due to emission issues. Emissions from mobile towers are considered safe as it is non-ionising or "low energy" radiation, which cannot alter the human DNA. At most, it can only induce thermal effects by way of mild arming of the body. Only ionising or ..
Topics: International Commission on Non-Ionizing Radiation Protection • Ionizing radiation • Medical physics • Mobile Communication • Nature • Physics • Radiation • Radioactivity • Radiobiology • Science & Technology Developments • Telecom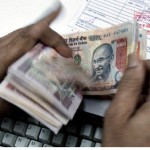 About 40%-50% of India's 1.25 billion population is eligible to open a bank account, but is still unbanked . In the Union Budget 2014-2015, the finance minister Arun Jaitley announced that RBI will create a framework for licensing small banks and other differentiated banks. The objective of differentiated banks was to serve the niche interests ..
Topics: 32758 • Mobile payment • Money • Payment • Payment systems • Payments bank • RBI • Telecom • Vodafone