Page-2 of
Surrogacy Current Affairs, GK & News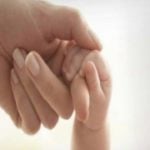 The Union Cabinet has given its approval for introduction of the Surrogacy (Regulation) Bill, 2016 to banning commercial surrogacy in country. The Bill will ensure effective regulation of surrogacy, prohibit commercial surrogacy and allow ethical surrogacy to the needy infertile couples. Salient Features of Bill Regulate practices in ethical surrogacy in the country and prohibits ..
Month: Current Affairs - August, 2016
Topics: Bills and Acts • Cabinet Decisions • National • Public health • Science and Technology • Surrogacy
Surrogacy is when another woman carries and gives birth to a baby for the couple who want to have a child but medical condition of the couple makes it impossible or dangerous to get pregnant and to give birth. The type of medical conditions that might make surrogacy necessary include absence or malformation of the ..
Topics: Surrogacy • Surrogacy in India
In 2005, the ICMR (Indian Council of Medical Research) had framed guidelines for ART (Assisted Reproductive Technologies) Clinics. However, there is no legal mechanism to enforce them or monitor compliance by clinics. The ART Bill was first drafted in 2010 by the previous UPA regime. The draft prepared in 2012 has banned only those foreigners ..
Topics: Human pregnancy • Human reproduction • India • Obstetrics • Overseas Citizenship of India • Sexual reproduction • Surrogacy • Surrogacy in India • Surrogacy laws by country
Thailand's parliament under ruling military junta has passed a legislation banning commercial surrogacy. Provisions of new law Completely bans foreign couples seeking to have children through Thai surrogate mothers. Only married Thai couples or couples with one Thai partner who have been married at least three years can seek surrogacy. Forbids any middlemen or agencies, ..
Month: Current Affairs - February, 2015
Topics: Surrogacy • Surrogacy Law • Thailand
Thailand's parliament has voted to ban commercial surrogacy. This decision was taken by Thailand's military Junta which came to power in May, 2014. A voted draft bill has provision which mentions that anyone profiting off surrogacy will be given a maximum ten year prison sentence. The bill also forbids any middlemen or agencies, receiving any ..
Month: Current Affairs - November, 2014