Page-6 of
South Asia Current Affairs, GK & News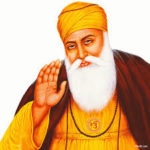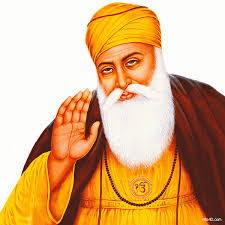 To commemorate the 550th birth anniversary of Guru Nanak Dev, United Nations Educational, Scientific and Cultural Organization (UNESCO) has decided to translate and publish an anthology of his writings into major languages of the world. This information was given by Ministry of Culture via a tweet. 550th Birth Anniversary of Guru Nanak Year 2019 marks ..
Topics: Guru Angad • Guru Granth Sahib • Guru Nanak • Guru Nanak Dev • Indian religions • Kartarpur Corridor • Nankana Sahib • Punjab • Religion • Sikhism • South Asia • Sultanpur Lodhi
The Government of Bangladesh has signed an agreement with Reliance Power of India to set up 750 Mega Watt gas-based power plant in Meghnahat near Dhaka. The construction of the plant will be completed by 2022 and its estimated cost is one billion dollars. Under the agreement, Bangladesh will purchase electricity from the project for ..
Topics: Bangladesh • Bengal • Chittagong • Chittagong District • Continents • Dhaka • Geography of Asia • Kutubdia Upazila • Liquefied natural gas • South Asia
Navneeth Murali, an Indian-American teenager from New Jersey, has won the 2019 South Asian Spelling Bee (SASB) contest. The prize money for this contest is USD 3,000. The SASB is an annual spelling bee platform in the US for children of South Asian descent. The competition is open to any student at or below the ..
Topics: South Asia • South Asian Spelling Bee • Spelling bee
On the occasion of World Tribal Day (WTD-2019), the Madhya Pradesh government has announced that loans taken by tribals from money-lenders would be waived in all tribal blocks of the state. The government will also provide debit cards to tribals through which they can withdraw up to Rs 10,000 from ATMs. The facility to withdraw ..
Topics: Adivasi • Asia • Indian society • South Asia
In Kolkata, the West Bengal Government has launched an awareness campaign – Save Green, Stay Clean – for preserving the greenery and keeping the environment clean. The State Government will distribute more than 1 lakhs saplings throughout the state for spreading of greenery.
Topics: Administrative territorial entities • Bay of Bengal • Bengal • India • South Asia • West Bengal