South Asia: Current Affairs, GK & News - 2020-2021
Prince Charles launches children's protection fund for India
Published: February 6, 2020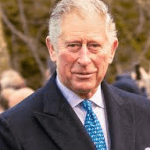 The Prince of Britain, Charles has recently unveiled a new children's protection fund for India. This fund is a part of the charity founded by him in 2007, the British Asian Trust. The trust was founded to fight poverty in South Asia. Noted American singer Katy Perry was named as the ambassador of the new ..
Topics: British monarchy • Children • India • Poverty • South Asia • United Kingdom
India provides over 30 Thousand Vaccines to the Maldives
Published: January 24, 2020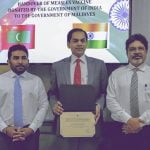 On Thursday, 23rd January 2020, More than thirty thousand doses of Measles and Rubella (MR) vaccines were handed over to the Maldives by India to tackle the recent outbreak of Measles at a government-run hospital in the island country of South Asia. Maldives was declared measles free by the World Health Organization (WHO) less than ..
Month: Current Affairs - January, 2020
Topics: Denmark • Hulhumale • Indian Embassy • Maldives • Measles • Rubella • South Asia • UNICEF • World Health Organisation
World Bank's Global Economic Prospect: World Economic Growth projected at 2.5%
Published: January 9, 2020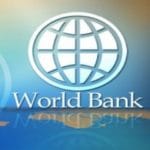 On January 9, 2020, the World Bank released its Global Economic Prospect. According to its forecast, the world is expected to grow economically at the rate of 2.5%. This is the lowest prediction since that predicted in 2008-09, 3.1%. By then, the global financial crisis derailed the economy. Highlights The report says that investment and ..
Month: Current Affairs - January, 2020
Category: Reports & Indexes Current Affairs
Topics: Economic Forecast • Economic growth • Economic slow down • Emerging Market and Developing Economies • Growth rate • india growth • South Asia • USA • World Bank
UNDP Report: India ranks 129 in Human Development Index
Published: December 10, 2019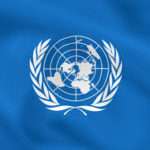 The United Nations Development Programme released the Human Development Index for 189 countries on December 9, 2019. The rankings were listed by the report titled "Beyond Income, Beyond Averages, Beyond Today: Inequalities in Human Development in 21st century". India ranked 129 among them, which is one rank ahead of its previous positions. In 2018, India ..
Month: Current Affairs - December, 2019
Category: Reports & Indexes Current Affairs
Topics: Education • gender development index • Growth rate • Health care • Human Development Index • Life expectancy • Poverty • South Asia • United Nations Development Programme (UNDP)
South Asian Games begins in Kathmandu
Published: December 2, 2019
On December 1, 2019, the President of Nepal Bidya Devi Bhandari opened the South Asian Games in Kathmandu. The event is scheduled to be conducted for 10 days. Around 487 athletes are participating from India. About South Asian Games The South Asian Games is a biennial multi-sport event that is held among the South Asian ..
Month: Current Affairs - December, 2019
Category: Sports Current Affairs
Topics: Athletics • Nepal • Olympics • South Asia • South Asian Games
Advertisement