Singers Current Affairs, GK & News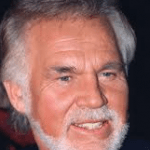 American actor-singer Kenny Rogers recently passed away at the age of 81. He was a three-time Grammy-winning singer. The singer was famous for various genres of his music albums including jazz, folk, country and pop. Some of his popular musical works includes 'Lucille,' 'Lady' and 'Islands in the Stream'.  He was celebrated as a Superstar by ..
Topics: American • Music • Singers
Jessye Norman (74), the renowned international opera singer of the 20th Century, has passed away in New York, United States. She was a pioneering young black woman in the white world of classical music & showcased her majestic the voice in performances around the world. She won four Grammy Awards and the National Medal of ..
Topics: Awards • Jessye Norman • Majestic • Musicians • Sigma Alpha Iota • Singers
Popular Bollywood playback singer Sonu Nigam has been honoured with the Magnificent Performing Arts Award at the annual 21st Century Icon Awards in London. The awards is the brainchild of UK-based Indian-origin entrepreneurs Tarun Ghulati and Preeti Rana. 
Topics: Hindi film songs • Musicians • Singers • Sonu • Sonu Nigam
Noted vocalist Dr. S Sowmya has been chosen for the Sangita Kalanidhi award of the Music Academy and she will preside over 93rd annual conference of the Academy to be held between December 12, 2019, and January 1, 2020. A student of Dr. S. Ramanathan and T. Mukta, Ms. Sowmya equally excelled in her academic ..
Topics: Carnatic music • Musicians • S. Ramanathan • S. Sowmya • Sangeetha Kalanidhi • Singers
Thanjavoor Ramamoorthy (90), the noted mridangam exponent and former top grade staff artist of All India Radio (AIR), has passed away in Trichy, Tamil Nadu on June 22, 2019. He had the unique distinction of having accompanied four generations of Carnatic stalwarts starting from violin genius Muringapuri Gopalakrishna Iyer, right up to renowned vocalist ML ..
Topics: Carnatic music • Kalaimamani • M. L. Vasanthakumari • Musicians • Sangeetha Kalanidhi • Singers • Thanjavur R. Ramamoorthy