Rashtriya Krishi Vikas Yojana
Successive governments at the centre have launched initiatives to promote use of coarse cereals mainly because of their nutritious value. For example, to promote cultivation and consumption of millets, Government of India allocated Rs. 300 crores in 2011-12 under Rashtriya Krishi Vikas Yojana for promotion of millets as Nutri-cereals. This was to be done via ..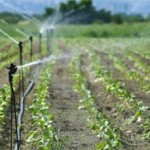 According to the new CSO estimates based on 2011-12, agriculture and allied sector contribution to the overall GDP has increased from 14 to 18%. The focus of the new government now is to increase the yield/productivity in order to increase the output. Keeping in mind the demands of the food grains, maintaining the buffer stock, ..
Advertisement