Particle physics: Current Affairs, GK & News - 2020-2021
Scientist create mini Saturns from charged liquid droplets
Published: July 11, 2017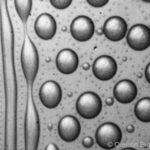 Scientists from Northwestern University in the United States have created miniature versions of Saturn, complete with rings, by electrifying tiny droplets of fluids. Electrospraying Effect When a drop of electrically conductive liquid is exposed to an electric field, the droplet responds by forming two electrically charged poles. In the previous research it was found that ..
Month: Current Affairs - July, 2017
Topics: Electrospraying Effect • Miniature Saturn • Particle physics • Science and Technology • United States
Belle-II detector system integrated with powerful SuperKEKB accelerator
Published: April 12, 2017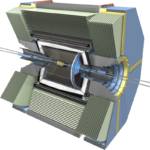 The High Energy Accelerator Research Organisation (KEK) completed the 'rolling-in' of the Belle-II experiment in Tsukuba, Japan. With this, it moves a step forward by integrating particle detector with powerful accelerator. The term roll-in refers to the operation of moving the entire Belle II detector system from its assembly area to the beam collision point. ..
Month: Current Affairs - April, 2017
Topics: Belle II Experiment • Belle-II Detector System • Japan • Particle physics • Science and Technology • SuperKEKB accelerator
Scientists discover five new sub-atomic particles at CERN
Published: March 20, 2017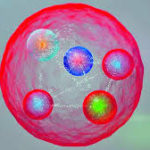 Scientists using Large Hadron Collider accelerator (LHC) at CERN (European Organisation for Nuclear Research) have discovered a new system of five particles all in a single analysis. This discovery is unique as observing five new states all at once is very rare. According to the standard convention, these particle states were named Oc(3000)0, Oc(3050)0, Oc(3066)0, ..
Month: Current Affairs - March, 2017
Topics: CERN • International • New system of five particles • Omega C zero • Particle physics • Science and Technology
India becomes Associate Member of CERN
Published: November 22, 2016
India and European Organization for Nuclear Research (CERN) have signed an agreement making India the Associate Member State of CERN. Resolution to this effect was adopted earlier on September 15, 2016. Presently, the CERN consists of 22 member states, 4 associate member states, 4 Observer states and 3 international organizations. CERN is a research ..
Topics: CERN • Hadron collider • Higgs boson • Large Hadron Collider • Meyrin • Natural sciences • Particle physics • Peter Jenni • Physical sciences • Physics • Physics beyond the Standard Model • Science and technology in Europe
Neutrinos: Faster than Light? It's proved
Published: November 30, 2011
It has been generally assumed that neutrinos travel at the speed of light. According to the theory of relativity, if neutrinos are massless, they must travel at the speed of light. However, if they carry a mass, they cannot reach the speed of light. There have been various theories regarding the speed of Neutrinos. It ..
Month: Current Affairs - November, 2011
Topics: Dark matter • Elementary particles • Faster-than-light • Leptons • Massless particle • Neutrino • OPERA experiment • Particle physics • Physical sciences • Physics • Physics beyond the Standard Model • Special relativity
Advertisement