Paramilitary organizations Current Affairs, GK & News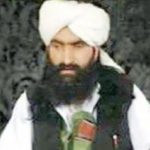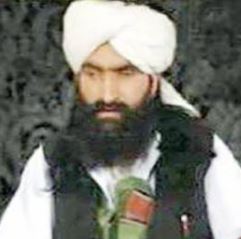 On the eve of the 18th anniversary of the 9/11 attacks, the U.S. Department of State has designated Tehreek-e-Taliban Pakistan (TTP) Noor Wali Mehsud as a 'Specially Designated Global Terrorist'. Impact of Designation The designation is part of the US strategy to block the necessary resources for terrorists to plan and carry out attacks. Once designated all of ..
Topics: Al-Qaeda • Anti-Shi'ism • Executive Order 13224 • Hakimullah Mehsud • International sanctions • Islam • Paramilitary organizations • Pashtun people • Specially Designated Global Terrorist • Taliban • Tehrik-i-Taliban Pakistan • Terrorism
In a major diplomatic victory for India, Jaish-e-Mohammad chief Masood Azhar was listed as a designated terrorist by the UN Security Council 1267 Committee on 1st May 2019 after China lifted its block on the move. The move will lead to sanctions on Azhar's travel and his ability to secure finance for his group. Significantly, ..
Topics: Al-Qaeda • Al-Qaida Sanctions Committee • Counter-terrorism • Jaish-E-Mohammed • Masood Azhar • Paramilitary organizations • Pulwama attack • Taliban • Terrorism
At the European Union Germany has made a move to designate Jaish-e-Mohammed chief Masood Azhar as a global terrorist. This move was taken days after China blocked a bid at the United Nations to ban him. Germany was in touch with several member-nations of the European Union to list Azhar as a terrorist which will ..
Topics: Crime in India • Harkat-ul-Mujahideen • Jaish-E-Mohammed • Masood Azhar • Masood Azhar as a Global terrorist • Paramilitary organizations • Punjabi people • Terrorism
The Congress government in Chhattisgarh has recently constituted a high-level committee under a retired Supreme Court judge to review cases against tribals who are in prison for alleged involvement in Left-Wing Extremism (LWE). This marks a shift from the stance adopted by the previous BJP government which was often accused of targeting social rights activists ..
Topics: Left-wing politics • Maoism in India • Naxalite • Paramilitary organizations • Political spectrum
The Ministry of Home Affairs (MHA) has banned the Al-Qaeda in Indian Subcontinent (AQIS) and the Afghanistan-based Islamic State in Khorasan Province (or ISIS Wilayat Khorasan) under the anti-terror law, Unlawful Activities (Prevention) Act of 1967 (UAPA). The outfit, which has now been banned, considers India and Indian interests as its targets and is engaged ..
Topics: Ahl-i Hadith • Al-Qaeda • Anti-Hinduism • Jaish-E-Mohammed • Lashkar-e-Taiba • Organizations • Paramilitary organizations • Terrorism • Unlawful Activities (Prevention) Act