Pakistan: Current Affairs, GK & News - 2020-2021
Senior US Diplomat will be on a 3-day visit to India next week
Published: January 10, 2020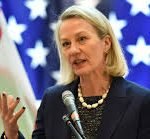 The United State's Principal Deputy Assistant Secretary (PDAS), Alice Wells will be on a three-day visit to India from 15th January to 18th January where apart from meeting senior government officials of India she will also participate as a speaker in the Raisina Dialogue on Thursday, 16th January 10, 2020. Following the success of the ..
Month: Current Affairs - January, 2020
Topics: Iran • Ministry of External Affairs • Mohammad Javed Zarif • Observer Research Foundation • Pakistan • Raisina Dialogue 2020 • Sri lanka • United States
High-Level Indian Army delegation visits China
Published: January 10, 2020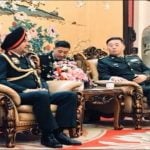 Led by Commander of Northern Command of the India Army, Lt. General Ranbir Singh, a high-level military delegation from India is on a four-day visit to China as a part of the agreed Defence engagements agreed during the Annual Defence dialogues between the two sides, the visit began on Tuesday, 7th January 2020 in Beijing ..
Month: Current Affairs - January, 2020
Topics: China • Indian Army • Northern Command • Pakistan • Pakistan-occupied Kashmir • People's Liberation Army • Xinjiang
Support Rally by Indian-Americans for CAA in Boston
Published: January 7, 2020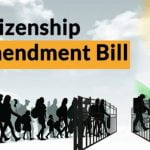 A pro-CAA rally was organized in the capital city of the US state Massachusetts, Boston on Sunday, 5th January 2020 by a group of Indian-Americans in support of the Citizenship (Amendment) Bill 2019 passed by Parliament of India, followed by which the Bill got the assent of the President of India on 12th December 2019 ..
Month: Current Affairs - January, 2020
Topics: Afghanistan • Bangladesh • Boston • CAA • Citizenship Amendment Act • Citizenship Amendment Bill • House of Representatives • Massachussetts • Narendra Modi • Pakistan • President of India • Prime Minister of India • United States
US to resume IMET Programme for Pakistan
Published: January 4, 2020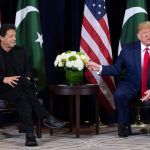 The United States President, Donald Trump on Friday, 4th January 2020 has decided to resume the International Military Education and Training(IMET) programme that was cut off in 2018 with Pakistan, while aid provided for the overall security assistance remains suspended.  From 15 years the United States has provided a sum close to USD 2 billion ..
Month: Current Affairs - January, 2020
Topics: Donald Trump • Imran Khan • International Military Education and Training(IMET) • Mike Pompeo • Pakistan • Qasem Soleimani • Quds Force • United States
Pakistan to induct upgraded JF-17 Thunder combat Aircraft
Published: January 3, 2020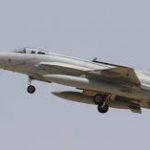 The Chinese Chengdu Aircraft Corporation (CAC) and the Pakistan Aeronautical Complex (PAC) developed JF-17 Thunder combat aircraft's upgraded version named JF-17 Block III will be inducted by Islamabad in 2020. The productions of Block I and Block II of the combat aircraft began in the year 2006 and 2013 respectively, with a twin-seater variant was ..
Month: Current Affairs - January, 2020
Topics: CAC/PAC JF-17 Thunder • China • Fighter aircraft • JF-17 • Pakistan
Advertisement