Page-3 of
Nature Current Affairs, GK & News
The Prakritik Kheti Khushshal Kissan Yojana (PKKKY) was launched by the Himachal Pradesh government to promote organic / Zero Budget Natural Farming (ZBNF) system. It is in news recently because out of the total 3,226 panchayats in the state, 2,209 have been brought under the ambit of the scheme. Under the scheme, farmers has been ..
Category: Government Schemes Current Affairs
Topics: Agriculture • Agriculture and the environment • Agronomy • Biocides • Environmental conservation • Insecticide • Natural farming • Nature • Organic Farming • Pesticide
Debayan Saha, a mechanical engineering graduate from IIT Kharagpur, has invented a device called "PM 2.5" which he claimed when fitted near the silencer pipe in vehicles will curb air pollution. The technology developed by him uses a combination of electric energy and wave energy to influence the pollutants like PM 2.5 such that they ..
Topics: Air pollution • Contents • Indian Institute of Technology Kharagpur • Nature • Particulates • Pollutant • Pollution • Silencer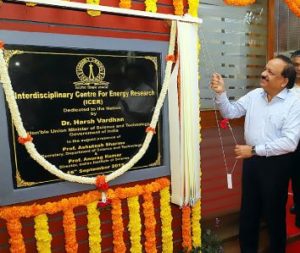 The National Centre for Clean Coal Research and Development was inaugurated at the Indian Institute of Science (IISc)-Bengaluru by the Union Minister of Science & Technology, Dr Harsh Vardhan. National Centre for Clean Coal Research & Development The National Centre for Clean Coal Research & Development has been established by the government of India through ..
Topics: Chemical engineering • Climate change mitigation • Coal pollution mitigation • Energy • Energy development • Energy economics • Environmental mitigation • Indian Institute of Science • Nature • Sustainable energy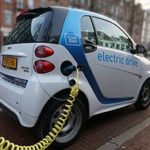 The European carmakers are fighting a war against time as they have waited until the last minute to try to meet ambitious EU emissions targets and would face billions in fines if they fail to comply. EU Norms From 2021, phased in from 2020, the EU fleet-wide average emission target for new cars will be 95 ..
Topics: ACEA agreement • Climate change policy • Emission standards • Fuel economy in automobiles • Natural environment • Nature
A slew of forest fires have appeared in the rainforests of the Amazon, which causing large parts of the forest to go up in flames and has destroyed biomass accumulated over  millions of years of accumulated biomass in an instance. While forest fires in the Amazon are not new, this year a record 73000 forest ..
Topics: Amazon rainforest • Biomass • Carbon dioxide in Earth's atmosphere • Climate forcing • Climate forcing agents • deforestation • Forest • Nature • Old-growth forest • Rainforest • Rainforests • Wildfire