Myanmar: Current Affairs, GK & News - 2020-2021
Tiger Population in India
Published: July 30, 2019
Prime Minister Narendra Modi released the all-India estimation — 'Status of Tigers, Co-predators, Prey and their Habitat, 2018'. Where the Tiger Count does stands? The tiger population of India has jumped to an estimated 2,967, a rise by 33% over 2,226 reported in 2014. There was an incredible 210% rise from 1,411 recorded in 2006. ..
Topics: India • Indonesia • Karnataka • Kerala • Madhya Pradesh • Maharashtra • Malaysia • Myanmar • Nepal • Russia • St Petersburg Declaration • Tamil Nadu • Thailand • Tiger • Uttarakhand • Vietnam
Indo-Myanmar Relations
Published: July 29, 2019
While India and Myanmar were closely related historically, the two nations had drifted a little apart in the recent past. However, the bilateral relations between Myanmar and India have majorly improved since 1993 by overcoming tensions which were the results of years of drug trafficking, the suppression of democratic institutions and the rule of the ..
Topics: defense co-operation • Foreign relations • India-Myanmar Relations • MOU • Myanmar
Sagar Maitri Mission-2
Published: July 19, 2019
INS Sagardhwani, Oceanographic research vessel of Defence Research and Development Organisation (DRDO) has embarked on a strategic-cum scientific oceanic expedition from Kochi to enhance collaboration with eight Indian Ocean Rim (IOR) nations. The mission is being implemented by the Defence Research and Development Organisation's (DRDO) Kochi-based Naval Physical and Oceanographic Laboratory (NPOL). INS Sagardhwani has already ..
Topics: Indian Ocean • Indian Ocean Rim Nations • Indonesia • INS Kistna • INS Sagardhwani • Malaysia • Myanmar • Naval Physical and Oceanographic Laboratory • Sagar Maitri Mission-2 • Singapore • Thailand
Extinct bird had an extra-long toe: Study
Published: July 16, 2019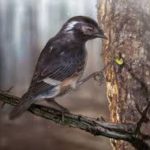 In 2014 fossil of Elektorornis chenguangi, a small bird which lived nearly 99 million years ago, with a weird elongated toe were discovered in amber tree resin in  Hukawng Valley of Myanmar. The study was led by Lida Xing, a palaeontologist at China University of Geosciences who specialises in Cretaceous birds and was published in ..
Month: Current Affairs - July, 2019
Category: Environment Current Affairs
Topics: Current Biology • Elektorornis chenguangi • Environment • Extinct Bird Species • Hukawng Valley • Myanmar
BIMSTEC Day
Published: June 27, 2019
June 6 is the BIMSTEC Day and the Secretariat in Dhaka celebrated the day by hosting a reception on June 25. BIMSTEC BIMSTEC (Bay of Bengal Initiative for Multi-Sectoral Technical and Economic Cooperation) is a regional organization which comprises seven Member States in the littoral and adjacent areas of the Bay of Bengal. BIMSTEC came ..
Topics: Bangladesh • Bay of Bengal • Bay of Bengal Initiative for Multi-Sectoral Technical and Economic Cooperation • Bhutan • BIMSTEC • BIMSTEC Day • India- Pakistan • Myanmar • Nepal • Pakistan • SAARC • South Asia • Southeast Asia • Sri lanka • Thailand
Advertisement