Page-5 of
Medicine Current Affairs, GK & News
Dr Hargovind Laxmishanker Trivedi (87) was the renowned nephrologist, immunologist and stem cell researcher. He passed away in Ahmedabad, Gujarat on 2nd October 2019. He was an expert in handling kidney transplant surgeries & was awarded Padma Shri in 2015 for his contribution to society as a nephrologist.
Topics: Clinical medicine • Hargovind Laxmishanker Trivedi • Kidney transplantation • Medical specialties • Medicine • Nephrology • Organ transplantation
The World Rabies Day (WRD) is celebrated annually on 28th of September  to raise awareness about rabies prevention and to highlight progress in defeating this horrifying disease. The day also marks the anniversary of the of the death of  French chemist and microbiologist Louis Pasteur , who developed the first rabies vaccine. The 2019 theme ..
Topics: Global Alliance for Rabies Control • Infectious diseases • Louis Pasteur • Medical specialties • Medicine • Mission Rabies • Rabies • World Rabies Day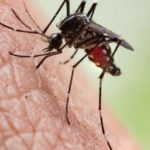 Kenya has started administering doses of the worlds only licensed malaria vaccine to young children in rural areas facing high transmission rates. Kenya is the third African country after Ghana and Malawai to introduce the vaccine. The aim of the vaccination drive is to reach about 360,000 children per year across the three countries and about 120,000 ..
Topics: Anopheles • Infectious diseases • Malaria • Medical specialties • Medicine • Mosquito-borne disease • PfSPZ Vaccine • Plasmodium falciparum • RTS,S • Vaccine
India has recently become a member of the Global Anti-Microbial Resistance (AMR) Research and Development (R&D) Hub. The hub was launched during the 71st session of the World Health Assembly in 2018 & is headquartered in Germany. It is aimed at helping countries decide the allocation of resources for R&D on AMR by identifying gaps ..
Topics: AMR • Disease • Health • Infection • Medicine • World Health Assembly
The member-countries of the World Health Organisation (WHO) South-East Asia Region have resolved to eliminate highly infectious childhood killer diseases measles and rubella by 2023. The resolution was adopted at the 72nd session of the WHO Regional Committee for South-East Asia in New Delhi. Till date, 5 countries have eliminated measles – Bhutan, DPR Korea, ..
Topics: Congenital rubella syndrome • Infectious diseases • Measles • Medical specialties • Medicine • Pediatrics • RTT • Rubella • Teratogens • Vaccine-preventable diseases