Loans Current Affairs, GK & News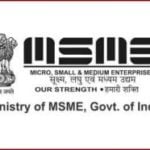 The state owned public sector banks are to hold a month long drive to provide relief to the small businesses (MSMEs) through loans and restructuring options. The outreach program was launched by the central government in December and is to last till January 6, 2020. The banks are provide working capital for these MSMEs and ..
Topics: Bank • Banking • Economic history of Italy • Economy • Financial services • Loans • Money • Small and medium-sized enterprises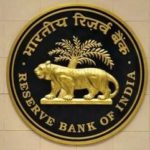 The report by an RBI committee on the development of housing finance securitisation market headed by Harsh Vardhan, senior advisor, Bain & Co has made the following observations: The home loans disbursed by banks and housing finance companies (HFCs) is expected to jump to Rs 35 lakh crore by the end of fiscal 2022, from ..
Topics: Loans • Mortgage loan
Denmark's third largest, Jyske Bank has launched the world's first negative interest rate mortgage and started to offer a10-year mortgage deals at a negative interest rate of 0.5% a year. Under its negative mortgage, borrowers will pay the usual EMI but the outstanding amount will be slashed each month by more than the borrower has ..
Topics: Banking • Economy • Finance • Interest rate • Loans • Money • Mortgage • Mortgage loan • Reverse mortgage • Super jumbo mortgage
The Sashakt Committee, headed by PNB non-executive chairman Sunil Mehta, has recommended changes in existing Inter-Creditor Agreement (ICA) to incorporate revised voting threshold and other changes for decision making stipulated by the Reserve Bank of India (RBI). It will enable expeditious implementation of the new framework on stressed assets. Under the RBI's new framework, it ..
Topics: Credit • Debt • Economy • Finance • Financial law • Loans • Money • Non-bank financial institution • Second lien loan
After linking its short-term loans and large savings deposits rates to the repo rate, the State Bank of India (SBI) has decided to introduce a repo rate-linked home loan product from July 1. The home loans under this product will be priced at 2.65% over the repo rate of 5.75%. So, the home loan interest ..
Topics: Economy • Federal funds rate • Finance • Finance in India • Interest rate • Interest Rates • Loans • Monetary Policy • Money • Official bank rate • Repurchase agreement • Reserve Bank of India