Lithium-ion battery Current Affairs, GK & News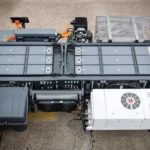 The first Lithium refinery of India is to be set up in Gujarat. One of the largest power trading and renewable energy company, Manikaran Power Limited is to invest Rs 1000 crores to set up the refinery. About the Refinery The lithium ore for the refinery is to be imported from Australia. About the companies ..
Month: Current Affairs - December, 2020
Category: Economy & Banking Current Affairs
Topics: Electric vehicle • Electric vehicle battery • FAME Scheme • Lithium • Lithium battery • lithium ion cell • Lithium-ion battery
The Nobel Prize 2019 for Chemistry has jointly been awarded to three scientists – John D. Goodenough, M. Stanley Whittingham and Akira Yoshino – for the development of lithium-ion batteries that we use in everyday life from mobile phones to electric vehicles.
Topics: Akira Yoshino • Chemistry • Electric vehicle battery • John B. Goodenough • Lithium • Lithium-ion battery • M. Stanley Whittingham • Natural sciences • Physical sciences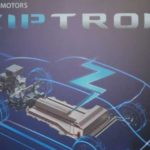 Tata Motors has announced new electric vehicle technology ZIPTRON to power a range of aspirational Tata Electric Cars. Ziptron Technology The Ziptron technology which will drive the electric vehicles comprises an efficient permanent magnet AC motor with regenerative braking which charges the battery on the drive. The new technology also comprises of dust and waterproof ..
Topics: Automotive industry • BSE SENSEX • CNX Nifty • Electric battery • Electric car • Electric vehicle • Lithium-ion battery • Motor vehicles • Range anxiety • Sustainable technologies • Tata Motors • Transport
The scientists at IIT Hyderabad have developed low-cost, environment-friendly solar cells by employing an off-the-shelf dye used to make kumkum or vermilion in India. The Dye-Sensitised Solar Cell (DSSC) is based on New Fuchsin (NF) dye with aqueous electrolyte and platinum-free counter electrodes. The research is published in the Solar Energy journal. The most familiar ..
Topics: Chemistry • Crystalline silicon • Dye-sensitized solar cells • Electrolyte • Energy • Energy conversion • Energy harvesting • Indium tin oxide • Lithium-ion battery • Physical chemistry • Physical sciences • Solar cells
India's First Lithium Ion Giga Factory will be build by Bharat Heavy Electricals Limited (BHEL) and Libcoin. Both the companies are in dialogue to form a world class consortium to initially build 1GWh lithium ion battery plant in India. Its capacity will be scaled up to 30GWh in due course. With this, India has finally ..
Topics: Bharat Heavy Electricals Limited • Bhel • Economy of India • India • Lithium • Lithium-ion battery