Light: Current Affairs, GK & News - 2020-2021
Heat Dissipation in Plants
Published: March 11, 2020
Scientists have directly observed the process by which plants dissipate excess light, to prevent damage, using spectroscopy, for the first time. Effects of Excessive Light Exposure Light is essential for photosynthesis in plants. However, excessive exposure of plants to light causes a deleterious effect called photoinhibition. In this process, components of the photosynthetic mechanism, called ..
Topics: Femto Spectroscoopy • Light • Photoinhibition • Photosynthesis • Plants
February 28: National Science Day
Published: February 28, 2020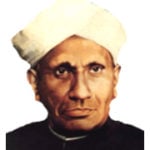 Every year on February 28, India celebrates National Science Day to mark the discovery of Raman Effect by Sir C V Raman. Raman Effect was discovered by the professor on February 28, 1928. This year, the National Science Day is celebrated under the theme Theme: Women in Science History The National Science Day was first ..
Month: Current Affairs - February, 2020
Category: Important Days & Events in Current Affairs
Topics: Department of Science and Technology (DST) • Light • National Council for Science and Technology Communication • National Science Day • Nobel Prize • Physics • Raman Effect
Nights are getting brighter : The light pollution
Published: April 6, 2019
   As we have begun working in night too, excess light is dumped into the environments at nights. This is endangering ecosystems and harming animals. This is because their life cycles depend on dark. We are endangering ourselves by altering the biochemical rhythms. The International Dark Sky association defines light pollution as the excessive use ..
Category: Environment Current Affairs
Topics: Light • Light pollution • Lighting • Observational astronomy • Pollution • Street light • Visibility • Visual arts
Indian Enterprise Development Services to be created
Published: December 21, 2016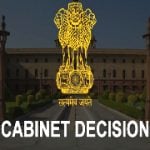 The Union government has approved the formation of a new service in the name of Indian Enterprise Development Services (IEDS). IEDS will be created as a new service in the Office of Development Commissioner, Ministry of Micro, Small and Medium Enterprises (MSME). IEDS will have a cadre strength of 617 officers, out of which, 6 ..
Topics: Cadre • Central Civil Services • Energetic materials • Improvised explosive device • Light • Technology
Scientists discover new property of light based on Angular Momentum
Published: May 25, 2016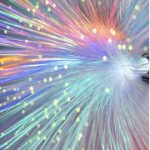 Scientists from Trinity College Dublin's School of Physics and CRANN Institute have discovered a new property of light based on Angular Momentum. The scientific breakthrough discovery has potential to alter the basic understanding of fundamental nature of light. Key facts The discovery was made by passing light through crystals. During it passage, unexpected new property ..
Month: Current Affairs - May, 2016
Topics: Angular Momentum • Communications • Light • Physics • Science and Technology • UPSC
Advertisement