Jaish-E-Mohammed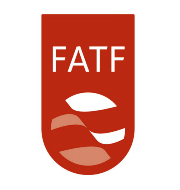 The Asia – Pacific Group of FATF (Financial Action Task Force) slammed Pakistan as the later failed to take actions against terror groups. On 5th October, 2019, the group published report on Money Laundering and terror financing in Pakistan.Key statements ..
Tags: FATF • Jaish-E-Mohammed • Lashkar-e-Taiba • Money Laundering • Terror Financing
Month: Current Affairs - October, 2019
India has lodged a strong protest with the United Nations Human Rights Office over its report on the situation in Jammu and Kashmir.UNHRC ReportIn 2018 the Office of UN High Commissioner for Human Rights released had released a report on ..
Tags: Human rights • Insurgency • Jaish-E-Mohammed • Jammu and Kashmir • Kashmir
The February 26 cross-border airstrike carried out by the Indian Air Force was codenamed Operation Bandar. The operation was aimed at bombing a terrorist hideout in Pakistan's Balakot.Operation Bandar was an intelligence-led, non-military, pre-emptive operation that targetted a camp run ..
Tags: Balakot • Balakot Air Strike • Central Reserve Police Force • CRPF • India- Pakistan
The Indian Air Force (IAF) has recently signed a deal worth around Rs 300 crore for buying more than 100 SPICE bombs from Israel. The IAF fighter jets used these bombs to target Jaish-e-Mohammed training camps in Pakistan's Balakot on ..
Tags: Balakot • Balakot airstrike • Indian Air Force • Indo-Pakistani wars • Jaish-E-Mohammed
The Indian Air Force (IAF) has removed the temporary restrictions on all air routes in the Indian air space.Why the restrictions were imposed?The IAF had imposed temporary airspace restrictions on Indian air space on 27th February 2019. It was a ..
Tags: Balakot • Europe • IAF • India- Pakistan • Indian Air Force
In a major diplomatic victory for India, Jaish-e-Mohammad chief Masood Azhar was listed as a designated terrorist by the UN Security Council 1267 Committee on 1st May 2019 after China lifted its block on the move. The move will lead ..
Tags: Al-Qaeda • Al-Qaida Sanctions Committee • Counter-terrorism • Jaish-E-Mohammed • Masood Azhar