Page-5 of
Iraq Current Affairs, GK & News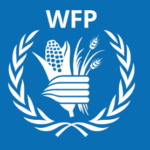 Japan has donated $69 million to the United Nations World Food Programme to provide vital aid to 28 countries in the Middle East, Africa, and Asia, with the biggest shares of the money being earmarked for Yemen and Iraq. World Food Programme World Food Programme is a leading humanitarian organization saving lives and changing lives, delivering food assistance ..
Month: Current Affairs - March, 2019
Topics: Africa • AIDS • Asia • Fao • Food and Agriculture Organization • Food for Work • HIV • Hunger • Iraq • Japan • malnutrition • Middle-East • United Nations General Assembly • World Food Programme • Yemen • Zero Hunger
The Quality of Living Index 2019 was released by the Consulting Agency Mercer. The index was based on the data analysed between September and November 2018. The index ranks 231 cities. Quality of Living Index 2019 Austrian capital Vienna tops the Mercer's index of most liveable cities for the 10th year in a row. Vienna ..
Month: Current Affairs - March, 2019
Topics: Africa • Asia • Austria • Baghdad • Bangui • Central African Republic • Iraq • London • Mauritius • Mercer • Mercer Quality of Living ranking 2019 • Montevideo • Munich • Port Louis • Quality of Living index • San Francisco • Sanaa • Singapore • Switzerland. Auckland • United Kingdom • United States of America • Uruguay • Vancouver • Vienna • Yemen • Zurich
In Iraq, a renowned novelist & critic Alaa Mashzoub (51) was shot dead by unknown assailants on 2nd of February in the city of Karbala. He was known as a bold writer who was not afraid to broach political and religious taboos in his writings. His research into the history of his hometown was published ..
Topics: Alaa Mashzoub • Countries • Geography of Asia • Holy cities • Iraq • Karbala • Karbala Governorate • Western Asia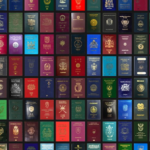 The Henley Passport Index measures the access each country's travel document affords. The Index is based on the data provided by the International Air Transport Authority (IATA) and covers 199 passports and 227 travel destinations. Ranking of the Jurisdictions The Rankings of the jurisdictions based on the rankings in the Henley Passport Index are: Japan ..
Month: Current Affairs - January, 2019
Category: Reports & Indexes Current Affairs
Topics: Afghanistan • China • Denmark • Eritrea • Finland • France • Germany • Henley Passport Index • Iraq • Italy • Japan • Luxembourg • Pakistan • Singapore • Somalia • South Korea • Spain • Sweden • Syria • UK • USA • Yemen
Barham Ahmed Salih, the veteran Kurdistan politician, has been elected as the new President of Iraq on 2nd October 2018. He received 219 votes and defeated Fuad Hussein, who secured 22 votes. Salih is a former prime minister of the Kurdistan Regional Government and a former deputy prime minister of the Iraqi federal government. The ..
Topics: Adil Abdul-Mahdi • Barham Salih • Fuad Hussein • Government • Government of Iraq • Iraq • Iraqi government formation • Iraqi Shia Muslims • Rowsch Shaways • Saddam Hussein • Western Asia