International business Current Affairs, GK & News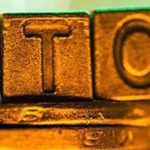 On 18 Nov, India appealed against a World Trade Organization (WTO) dispute settlement panel's ruling that had recommended withdrawal of its key export subsidy schemes, including the one for special economic zones in the next 90-180 days. Recently, WTO had ruled that exports subsidy programmes Merchandise Exports from India Scheme (MEIS), Export Oriented Units Scheme ..
Category: Government Schemes Current Affairs
Topics: Economy • Export • Export subsidy • International business • Subsidies • Trade • World government • World Trade Organization
According to UNCTAD's World Investment Report 2019, Foreign Direct Investment (FDI) into India increased by 6% to $42 billion in 2018 with strong inflows in manufacturing, communication, financial services and cross-border merger and acquisition activities making it the sub-region's largest recipient. As per report, India has been ranked 10th amongst the top recipients of FDI ..
Topics: Economic geography • Economy • Economy of India • Foreign direct investment • International business • Retailing in India
India has found problems with the current method under which the OECD index –Services Trade Restrictiveness Index (STRI) – ranks countries based on their services trade policies. As per study commissioned by Indian Ministry of Commerce, the outcomes of index are biased and counter-intuitive. For example, the index seems to show the Indian services sector ..
Topics: Economic geography • Economy • Foreign direct investment • International business • International macroeconomics • OECD • World economy
The Union Cabinet has recently approved establishment of a unified authority for regulating all financial services in International Financial Services Centres (IFSCs) in India through IFSCs Authority Bill of 2019. The establishment of a unified financial regulator for IFSCs will result in providing world-class regulatory environment to market participants from an ease of doing business ..
Topics: Corporate tax avoidance • Economy • Financial centre • Financial regulation • Financial Regulator • International business • International Financial Services Centre • Money • Offshore finance • Securities and Exchange Board of India • Tax avoidance
According to Reserve Bank of India (RBI)'s annual data, Mauritius accounted for the largest source of Foreign Direct Investment (FDI) into India in the financial year FY18 followed by Singapore. The data shows that the total India's FDI stood at $37.36 billion in the FY18, which is a marginal rise over the $36.31 billion recorded ..
Topics: Economic geography • Economy • Foreign direct investment • International business • World economy