Page-2 of
Influenza Current Affairs, GK & News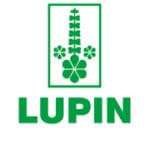 The Indian Pharmaceuticals major company, Lupin, has launched its version of the antiviral drug Favipiravir to treat the deadly COVI 19 disease. It has been informed by the company in an exchange filing. The drug has been launched with the brand name 'Covihalt' for the treatment of mild-to-moderate COVID 19 among the patients. The Drug ..
Month: Current Affairs - August, 2020
Category: India Nation & States Current Affairs
Topics: COVID-19 • Covihalt • Favipiravir • Influenza • Lupin • Sun Pharma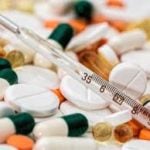 The New England Journal of Medicine has published an article in which the researchers have claimed that a single dose of Baloxavir Marboxil can be effective in reducing the spread of the flu-related diseases among the households. This conclusion has been drawn after examining the contacts of the 545 patients with the flu. The study ..
Month: Current Affairs - July, 2020
Topics: Baloxavir • Common Flu • Influenza • Medicine
India has been declared free from Avian Influenza (H5N1) by the OIE-World Organisation for Animal Health. The status will last only till another outbreak is reported. H5N1 is a highly contagious viral disease that particularly affects domestic poultry such as chickens, turkeys and ducks. The virus can also infect humans causing death in some cases.
Topics: Avian influenza • Global spread of H5N1 • Health • Influenza • Influenza A virus subtype H5N1 • Transmission and infection of H5N1 • Veterinary medicine • Viruses
The Canadian Government will no longer provide homeopathic aid to the Honduras republic.  Honduras is a republic located in the Central America. The decision was finalised after a major cry about the public funds going to unproven medical therapies. The citizens of honduras were provided homeopathic treatment for the Chagas disease. It is a tropical ..
Topics: Chagas disease • Consumer fraud • Homeopathy • Honduras • Infectious diseases • Influenza • Medical specialties • Medicine • Outline of Honduras • Pseudoscience • Regulation and prevalence of homeopathy • RTT • Tropical diseases
The World Health Organisation (WHO) has recently launched new Global Influenza Strategy for 2019-2030 aimed at protecting people in all countries from the threat of influenza. The strategy will provide a framework for WHO alongside countries and other partners to work to prevent seasonal influenza, control the spread of the infection from animals to humans ..
Topics: Flu season • Health • Influenza • Influenza A virus subtype H1N1 • Influenza A virus subtype H5N1 • Influenza pandemic • Influenza vaccine • Pandemic • Prevention • RTT • Viruses