Page-4 of
Inflation Current Affairs, GK & News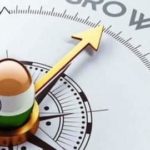 India Ratings and Research (Ind-Ra), a part of Fitch group has lowered India's gross domestic product (GDP) forecast for financial year (FY) 2019-20 to 6.1%. This was second downgrade in the last two months. Earlier in August 2019, Ind-Ra had revised GDP growth estimate to 6.7% from its earlier forecast of 7.3%. It has cited ..
Month: Current Affairs - October, 2019
Category: Economy & Banking Current Affairs
Topics: Economic Slowdown • Economy • fiscal deficit • GDP forecast • Ind-Ra • Inflation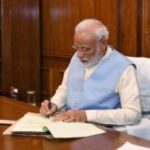 Additional installment of Dearness Allowance and Dearness Relief was approved by the Union Cabinet on October 9, 2019. According to the approval, the central government employees are provided with a increase of 5%. Currently it is 12% of the basic pay. Similarly, the Dearness Relief to the pensioners was increased to 5% while its current ..
Month: Current Affairs - October, 2019
Category: Economy & Banking Current Affairs
Topics: Dearness allowance • dearness relief • Inflation • PM Modi • RBI • Repo Rate • target inflation • Union Cabinet
As per 4th bi – monthly Monetary Policy Statement for 2019-20, the Reserve Bank of India (RBI) has cut  its key lending rate — repo rate – by 25 basis points to 5.15% in an effort to boost a sluggish economy as inflation remains in a comfortable zone.  This is the 5th consecutive rate cut ..
Topics: Central bank • Economy • Finance • Finance in India • Inflation • Interest Rates • Monetary Policy • Monetary policy of India • Money • Official bank rate • Repurchase agreement • Reserve Bank of India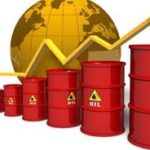 The Japanese financial services major Nomura has analysed the impact of the twin drone attacks which targeted Abqaiq, the site of the largest oil processing plant run by the Saudi state oil company, Aramco, and the Khurais oilfield. The attacks wiped out more than half of Saudi Arabia's crude supply. The attack has surged the ..
Topics: Consumer price index • Economics • Economy • Inflation • National Energy Program • Price indices • Price of oil • Pricing
Prominent economist Abdalla Hamdok has taken charge as the new Prime Minister of Sudan and vowed to work towards ending the country's economic crisis and establishing peace. In his new role, Hamdok will be tasked to deal with Sudan's mounting economic problems viz. high inflation and unemployment after decades of poor governance. His biggest challenge ..
Topics: Africa • Countries • Economic sanctions • Federal republics • Geography of Africa • Inflation • Least developed countries • Member states of the African Union • Member states of the United Nations • Sudan