Page-2 of
Imphal Current Affairs, GK & News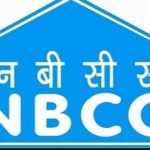 State-owned construction firm NBCC (India) has signed a Memorandum of Understanding (MoU) with Department of Sports under Union Ministry of Youth Affairs & Sports (MYAS) to provide Project Management Consultancy for development of National Sports University at Imphal, Manipur. The approximate cost of project would be Rs.400 crore. About NBCC (India) It is a Central-owned ..
Month: Current Affairs - October, 2019
Category: Government Schemes Current Affairs
Topics: Imphal • Manipur • MOU • National Sports University • NBCC (India) Limited • Sports Ministry
The Imphal Peace Museum (IPM) has been gifted by Japan to Manipur to commemorate the 75th anniversary of the Battle of Imphal, which was one of the fiercest battles of the Second World War. The museum was inaugurated at Maibam Lokpa Ching popularly known as Red Hill. Around 70,000 Japanese soldiers, alongside those of Subhash ..
Topics: Battle of Imphal • Imphal • In India • India • Indian National Army • Kohima • Manipur • Nambol • Northeast India • South-East Asian theatre of World War II • Subhas Chandra Bose • Tourism in North East India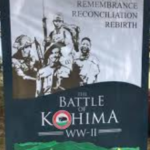 Nagaland observed the 75th Anniversary of the Battle of Kohima. The event was attended by the representatives from the UK and Japan who spoke on the theme of 'Remembrance, Reconciliation and Rebirth'. The dignitaries from the UK and Japan sought reconciliation and forgiveness for the sufferings and pain caused against each other at the Battle of Kohima, ..
Month: Current Affairs - April, 2019
Topics: Battle of Kohima • Imphal • Japan • Kohima • Nagaland • Nagas • Operation C • Second World War • Stalingrad of the East • U Go offensive • UK
Phayeng Village of Manipur has been tagged as the India's first carbon-positive settlement. As part of the carbon-positive village project, Phayeng will receive a grant of Rs10 crore in phases to facilitate afforestation in the catchment of river Maklang that flows along the village. The fund will also be utilised for creation of water bodies, ..
Topics: Districts of India • Imphal • Northeast India • Phayeng • Sekmai • Subdivisions of India • Tourism in North East India
The Geological Survey of India (GSI) has launched 22 permanent global positioning system (GPS) stations across India to identify seismically hazardous zones and encourage mapping activities. These 22 stations are part of the 35 stations planned by GSI to establish and maintain a network of continuously operating 35 permanent GPS stations. Fact Box: Bhuvisamvad Bhuvisamvad is an app launched by the Ministry of Mines to facilitate ..
Month: Current Affairs - March, 2019
Category: Science & Technology Current Affairs
Topics: Agartala • Aizawl • Bhopal • Bhubaneswar • Bhuvisamvad • Chandigarh • Chennai • Chitradurga. • Cooch Behar • Dehradun • Faridabad • Gandhinagar Vishakhapatnam • Geological Survey of India • Global Positioning System • GPS • GSI • Imphal • Itanagar • Jabalpur • Jaipur • Jammu • Kolkata • Little Andaman • Lucknow • Mangalore • Mangan • Middle Andaman • Nagpur • North Andaman • Patna • Pithoragarh • Pune • Raipur • Ranchi • seismically hazardous zones • Shillong • South Andaman • Thiruvananthapuram • Uttarkashi • Zawar