IIT-Madras: Current Affairs, GK & News - 2020-2021
Smart Agricopter
Published: July 23, 2019
The Students of the IIT-Madras have developed a smart agricopter to eliminate the manual spraying in agricultural fields and help identify crop health by using an imaging camera. Benefits of Smart Agricopter Smart Agricopter can spray pesticides ten times faster and with 100 per cent precision at the same cost as manual spraying. Manual pesticide ..
Topics: IIT-Madras • Pesticides
IIT Madras researcher develops easy OCR system for Bharati Script
Published: April 29, 2019
A team of researcher at IIT-Madras headed by Professor V. Srinivasa Chakravarthy, developed a method for reading documents in Bharati Script by using a multi-lingual optical character recognition (OCR) scheme. About Bharati It is a unified script for nine Indian languages which is being proposed as a common script for India. The integrated script includes ..
Category: Art & Culture Current Affairs
Topics: ASCII • Bharati script • Braille system • Culture • IIT-Madras • OCR Scheme • Optical Character Recognition • Roman script
National Institutional Ranking Framework 2019
Published: April 9, 2019
The National Institutional Ranking Framework (NIRF) rankings have been released by the Ministry of Human Resource Development. The rankings list the best institutions and universities of India. The NIRF ranking framework instituted in 2016 evaluates institutions on five broad generic groups of parameters, including Teaching, Learning and Resources, Research and Professional Practice, Graduation Outcomes, Outreach and ..
Month: Current Affairs - April, 2019
Category: Reports & Indexes Current Affairs
Topics: AIIMS • All India Institute of Medical Sciences • Banaras Hindu University • BHU • Delhi University • Hindu College • IIM • IIM Ahmedabad • IIM Bangalore • IIM Calcutta • IISc Bangalore • IIT • IIT Delhi • IIT-Madras • Indian institute of technology • Indian Institutes of Management • Jamia Hamdard • Jawaharlal Nehru University • JNU • Ministry of Human Resource Development • Miranda House • National Institutional Ranking Framework • National Law School of India University • NIRF • Presidency College
IIT-Madras develops portable cold storage device
Published: November 12, 2018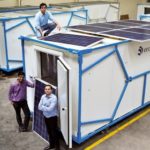 Indian Institute of Technology (IIT) Madras has developed portable solar-powered cold storage device with 500 kg capacity for storing vegetables and fruits, among other items. The device will help farmers store their produce for sufficient time so that it does not get spoilt before it is sold, thereby preventing wastage of agricultural produce. The first ..
Month: Current Affairs - November, 2018
Topics: Agriculture • cold storage • Food Wastage • IIT-Madras • Portable Cold Storage Device • Science and Technology
Shakti: IIT Madras develops India's first indigenous microprocessor
Published: November 5, 2018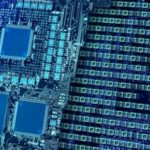 The researchers from Indian Institute of Technology Madras (IIT Madras) have designed India's first indigenous microprocessor called 'Shakti'. It is aimed at developing industrial-grade microprocessors and other components of the microprocessor ecosystem. It will also help to reduce dependency on imported microchips and risk of cyber-attacks. Microprocessors are brain of all computing and electronic devices ..
Month: Current Affairs - November, 2018
Topics: Computing • IIT-Madras • Microprocessor • Science and Technology • Shakti
Advertisement