Page-2 of
Hindus Current Affairs, GK & News
The 3rd edition of Kabira festival 2018 will be held in Varanasi on November 16 to celebrate the spirit of 15th-century mystic poet Kabir. The annual festival conceived by the Mahindra group and Teamwork Arts, will feature a two-day programme of music, literature, talks and city explorations. The festival will reverberate with music, poetry, discussions ..
Topics: Bhakti movement • Geography of Uttar Pradesh • Hindus • Kabir • Mahindra Group • religion • Sant Mat • Sikh Bhagats • Varanasi
The 22nd National Youth Festival (NYF-2018) has inaugurated by the Prime Minister Narendra Modi at the Gautam Buddha University in Greater Noida on January 12. The Festival has commenced on the occasion of birth anniversary of Swami Vivekananda, the youth icon of India.The theme of 5-day festival is 'Sankalp Se Siddhi', to capitalise on the ..
Topics: Greater Noida • Hindus • Narendra • National Youth Festival • Neo-Vedanta • Nepal Youth Foundation • Noida • Ramakrishna Mission • religion • Spirituality • Swami Vivekananda • Uttar Pradesh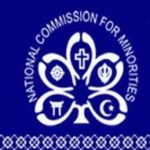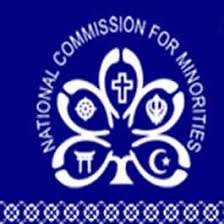 The National Commission for Minorities (NCM) has set up three member committee to study the matter to give minority status to Hindus in 8 states where their population is less than 50%. The committee will be led by NCM's Vice Chairman George Kurien and has been given three months to submit its report. NCM after ..
Month: Current Affairs - December, 2017
Topics: George Kurien Committee • Hindus • Minority Status • National • National Commission for Minorities
The Dr Vishwanath Karad MIT World Peace University (MITWPU), the first of its kind in India, has recently inaugurated by chief minister of Maharashtra Devendra Fadnavis in Pune. The purpose of the university is to visualize education through a holistic outlook of knowledge building to establish peace and harmony in the world. Beside this, a ..
Topics: Fadnavis • Hindus • Karad • MIT - World Peace University • Neo-Vedanta • religion • Spirituality • Swami Vivekananda

According to the new study titled Religion and Education Around the World released by Pew Research Centre, Hindus are the best-educated of all religious groups in North America and Europe. In contrast, Hindus who live in India are one among the least-educated of all religious groups worldwide. Around 96% of the Hindus in the US ..
Topics: Criticism of Hinduism • Current Affairs – December, 2013 • Hinduism • Hindus • Persecution of Hindus • Religion