Ghaziabad: Current Affairs, GK & News - 2020-2021
'Operation Nakail' launched in Ghaziabad
Published: February 11, 2020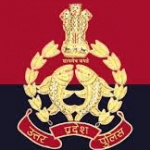 The City Police has recently launched 'Operation Nakail' in Ghaziabad, to verify the identity of auto-drivers of the city. Under the initiative, a unique four-digit number will be allotted to every auto-rickshaw of the city. The owner of the vehicle has to paint the number, his name and mobile number on the auto, which would ..
Topics: Ghaziabad • Uttar Pradesh
Jharia most Polluted city in India: Greenpeace Report
Published: January 22, 2020
According to the recent report released on Tuesday, 21st January 2020, by the environmental non-governmental organization, Greenpeace's India branch, Jharia, a city in Jharkhand is the most polluted city in India, which is followed by Dhanbad of the same state. Greenpeace was founded in 1971 in Vancouver, Canada and is headquartered in the capital city ..
Month: Current Affairs - January, 2020
Topics: Allahabad • Bareilly • Bengaluru • Canada • Central Pollution Control Board • Delhi • Dhanbad • Firozabad • Ghaziabad • Greenpeace • Jharia • Jharkhand • Netherlands • Noida • Vancouver • World Health Organisation
Ministry of AYUSH signs pact with defense ministry provide traditional medicine
Published: October 22, 2019
The AYUSH ministry has signed a MoU with the Defence ministry to provide traditional medicine services at the armed forces' hospitals and dispensaries. Under the MoU, ayurveda units will be established at palliative care centres at the Army Research and Referral Hospital, Air Force Hospital, Hindon in Ghaziabad and five identified ex-service men Contributory Health ..
Category: Government Schemes Current Affairs
Topics: Ayurveda • Clinic • ECHS • Ghaziabad • Health • Health care • Hospital • Massage therapy • Palliative care • Pseudoscience • Vedic period
Renovated National Food Laboratory inaugurated at Ghaziabad
Published: August 24, 2019
Union Health Minister Harsh Vardhan inaugurated regulator Food Safety and Standard Authority of India's (FSSAI) National Food Laboratory (NFL) in Ghaziabad, Uttar Pradesh. It was inaugurated on the occasion of 13th anniversary of enactment of Food Safety and Standards Act, (FSSA) 2006. About National Food Laboratory (NFL) It has been established as a result of ..
Month: Current Affairs - August, 2019
Category: Science & Technology Current Affairs
Topics: Food safety • Food Safety and Standard Authority of India • FSSAI • Ghaziabad • Health Ministry • National Food Laboratory • PPP • Public health • Uttar Pradesh
Indian Teams Win Awards at NASA Annual Rover Challenge
Published: April 16, 2019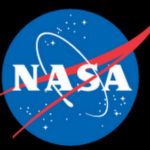 Three teams from India have won awards at the NASA's annual Human Exploration Rover Challenge which invites high school and college students to build and test roving vehicles for future missions to the Moon, Mars and beyond. Indian Teams Awarded The team from KIET Group of Institutions in Ghaziabad, Uttar Pradesh, won the "AIAA Neil ..
Month: Current Affairs - April, 2019
Category: Science & Technology Current Affairs
Topics: AIAA Neil Armstrong Best Design Award • Ghaziabad • Human Exploration Rover Challenge • KIET Group of Institutions • Lovely Professional University • Maharashtra • Mars • Moon • Mukesh Patel School of Technology Management and Engineering • Mumbai • NASA • Phagwara • Punjab • STEM Engagement Award • Uttar Pradesh
Advertisement