Page-3 of
Finance Current Affairs, GK & News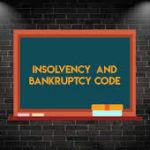 On 15 Nov, the Ministry of Corporate Affairs (MCA) has notified the Insolvency and Bankruptcy (Insolvency and Liquidation Proceedings of Financial Service Providers and Application to Adjudicating Authority) Rules, 2019 (Rules).  The rules will provide a framework for insolvency and liquidation proceedings of Financial Service Providers (FSPs) other than banks. These rules will be applicable ..
Topics: Bankruptcy • Business law • Corporate law • Debt • Economy • Finance • Insolvency • Liquidation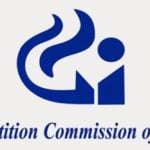 On 14 Nov, the Competition Commission of India (CCI) has approved the merger of the BNP Paribas (BNPP) Mutual Fund and the Baroda (BOB) Mutual Fund, under the Competition Act, 2002. The parties propose to amalgamation includes BOB BOB Asset Management Company (AMC) into BNPP AMC and BNPP Trustee Company (TC) into BOB TC. After ..
Topics: American Motors Corporation • Asset management • BNP • BNP Paribas • BNPP • Finance • Investment • Money • Mutual Fund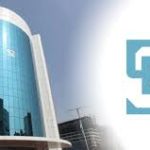 On 12 Nov, the Securities and Exchange Board of India (Sebi) prescribed wider disclosures and compliances norms by the issuers of listed municipal bonds. As per the SEBI norms, listed entities should submit half-yearly unaudited financial results to the stock exchanges within 45 days of the end of the first half of the year and ..
Topics: Bond • Credit rating agency • Finance • Government • Municipal bond • Qualified institutional placement • Securities and Exchange Board of India • Security • Stock Market
Don Valentine (87), an American venture capitalist who founded Sequoia Capital, has passed away in Woodside, Calif. Valentine spent nearly 40 years working in Silicon Valley, and Sequoia Capital is widely credited with cementing California's Bay Area as the tech powerhouse it is today.
Topics: California • Don Valentine • Finance • Sequoia • Sequoia Capital • Silicon Valley • Venture Capital
Public sector Indian Overseas Bank unveiled a healthcare insurance policy through online platform in association with Universal Sompo General Insurance Company Ltd. The policy offered on real time basis to customers at the branches of Indian Overseas Bank through integration of technology of the two institutions. The co-branded healthcare policy designed by Universal Sompo General ..
Topics: Companies • Economy • Finance • Health insurance • Indian Overseas Bank • Insurance • Sompo Japan Nipponkoa Insurance • Types of insurance • Universal Sompo General Insurance Company