Eurozone Current Affairs, GK & News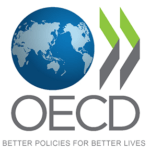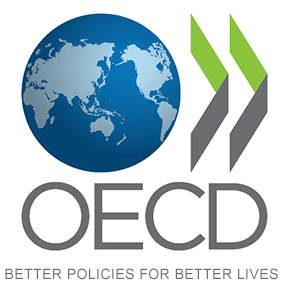 The Organisation for Economic Co-operation and Development (OECD) has reduced the world economic growth forecasts for the year 2019. Economic Forecasts of OECD The report notes that trade tensions and political uncertainty, including Brexit and erosion of business and consumer confidence are weighing on the world's economy thereby contributing to the slowdown. OECD has cut ..
Month: Current Affairs - March, 2019
Topics: Brexit • Britain • China • Eurozone • France • Germany • IMF • Italy • OECD • Organization for Economic Cooperation and Development • Political Uncertainty • Trade Tensions
The Asian Development Bank (ADB) has sanctioned $300 million loan facility to continue a comprehensive series of fiscal reforms in West Bengal to bring about more accessible, affordable, and high quality public services. The new loan programme, which will be undertaken over two years, will carry forward reforms such as linking medium term expenditure plans ..
Topics: 13th Parliament of Malaysia • Economy of the European Union • Eurozone
Noticing the expanding influence of the economies of China and India among the Asian economies, the Asian Development Bank (ADB) decided to encourage and support deals denominated in their local currencies under its Trade Finance Programme (TFP) as intra-regional trade transactions using the Renminbi and the Rupee are projected to increase. It is a remarkable ..
Month: Current Affairs - July, 2012
Topics: Asian Development Bank • Carry • Currency • Economy • Economy of the European Union • Euro • Eurozone • Finance • Foreign exchange market • Money • Renminbi
The European Investment Bank (EIB) is doubtful about the recovery of Euro zone from its debt crisis within the next two years. As per the Bank the pressure on the European member state to settle the situation will remain for a longer time. The bank, however, believes that the political framework to tackle with the ..
Month: Current Affairs - July, 2012
Topics: Debt crisis • Economy • Economy of the European Union • EIB • Euro • European debt crisis • European Investment Bank • European Union • Eurozone • Financial crises • Government debt • Multilateral development banks
European Union has offered ailing Spain more time and 30 billion euro to save the country's banks and protect Europe from more debt crises. EU ministers promised to provide the funds with 100 billion euro ($123 billion) potentially available in all. EU finance ministers have also agreed to extend a deadline for Spain to reduce ..
Month: Current Affairs - July, 2012
Topics: Decades • Economy • Economy of the European Union • Enlargement of the eurozone • Euro • European debt crisis • European Union • Eurozone • Eurozone crisis • Multi-speed Europe • Stock market crashes