Digital media Current Affairs, GK & News
Digital media Current Affairs, GK & News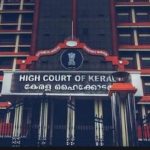 A single bench of the Kerala high court headed by Justice PV Asha has ruled that access to the Internet is a fundamental right which cannot be taken away arbitrarily. Case before Kerala High Court The court was hearing a petition filed by Faheema Shirin, an 18-year-old BA student which questioned the hostel rules which ..
Topics: Digital media • Digital rights • Human rights • Internet privacy • Privacy • Right to Internet access • Right to privacy • Social issues
The Southern Railway zone is one of the 18 railway zones in India. It is headquartered at Chennai and was one of the earliest among the 18 zones of the Indian Railways which were created in independent India. The Southern Railway has its major territory (74.5%) in Tamil Nadu and the remaining in parts of ..
Topics: Chennai • Digital media • grievance redressal process • Indian Railways • Social media • Swachh Bharat Mission
The Department of Telecom (DoT) and the Indian Council for Research on International Economic Relations (ICRIER) signed a MoU to develop a Broadband Readiness Index (BRI) for Indian States and Union Territories (UT). The first estimate will be made in 2019 and subsequently every year until 2022. This index will appraise the condition of the ..
Topics: Digital divide • Digital media • Economic geography • Humans • Social inequality • Technology development
China has expanded its ban on Wikipedia to block the community-edited online encyclopedia in all available languages. Hence, Wikipedia had joined thousands of other websites which cannot be accessed in China. According to a report by the Open Observatory of Network Interference (OONI), China started blocking all language editions of Wikipedia from April 2019. China's ..
Topics: Block • Censorship • Censorship of Wikipedia • Digital media • Firewall software • Great Firewall • Internet censorship • LinkedIn • Open Observatory of Network Interference • Websites • World Wide Web
The failed Social Network Google+ will be laid to rest from Tuesday 2nd April 2019. It was first launched in 2011 as a major competitor of Facebook and Twitter. It was Google's 4th attempt at a social network. What was Google+?                 The Google Plus was first launched as invite platform. It had many features ..
Topics: Cross-platform software • Digital media • Gmail • Google • Google Hangouts • Google Talk • Photo sharing • Social information processing • Websites • World Wide Web