Constitutional law Current Affairs, GK & News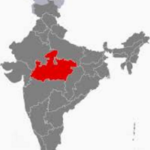 In a historic decision, the Madhya Pradesh government announced its intention to reserve the seat of all state government jobs for the people of the state. If this happens, Madhya Pradesh will become the first state of India to reserve seats for all state government jobs for the domicile population. Will it violate the Constitutional ..
Month: Current Affairs - August, 2020
Category: States Current Affairs
Topics: Constitutional law • Indian Constitution • Job • Madhya Pradesh • Reservation in India
Do you think Constitution of India does not accept principle of strict separation of powers rather it is based on the principle of 'checks and balance'? Explain. [10 Marks] "The Central Administrative Tribunal which was established for redressal of grievances and complaints by or against central government employees nowadays is exercising its powers as an ..
Topics: Branches of philosophy • Constitution • Constitution of the United States • Constitutional law • Philosophy • Philosophy of law • Principle • Separation of powers • UPSC QA
The appointment Justice Sunil Gaur, the retired Delhi High Court judge who delivered judgments in the cases which the opposition criticized as political witch-hunt as stirred up a new controversy. Other Similar Controversies Earlier this year in January 2019 Justice AK Sikri was forced to turn down an offer from the government to nominate him to ..
Topics: Accountability • Constitutional law • High Court of Justice • Judicial independence • Judiciary of Austria • Judiciary of Scotland • Law • Philosophy of law • Political philosophy • Post Retirement Jobs of Judges • Separation of powers • Supreme Court of India • Supreme Court of Pakistan
President Ram Nath Kovind has rejected a petition seeking disqualification of 27 MLAs of the Aam Aadmi Party (AAP) for allegedly holding 'office of profit' by being appointed as chairpersons of Rogi Kalyan Samitis (RKS) attached to various government-run hospitals in the Capital. The decision was based on a recommendation by the Election Commission of ..
Topics: Constitutional law • Government of India • Office of Profit • Political corruption in India • Politicians • Politics of India • Ram Nath Kovind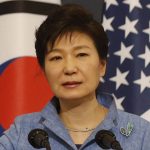 South Korean Parliament passed an impeachment motion against the President Park Guen-hye for her involvement in a corruption scandal by colluding with a close friend Choi Soon-sil. The motion was passed by 234 votes to 56. This passes all the executive powers of the President to the Prime Minister till the decision of the Constitutional ..
Topics: Accountability • Constitutional Court • Constitutional Court of Thailand • Constitutional law • Government • Government of South Korea • Impeachment • Impeachment of Park Geun-hye • Law • Political scandals in South Korea • Presidents of South Korea • Roh Moo-hyun