Climate change adaptation Current Affairs, GK & News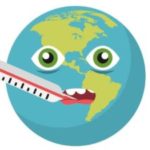 A study based on the WHO data from 101 countries highlighted the inadequate action of countries to tackle the impact of climate change on the population's health. The report says that the countries are increasingly prioritising health and climate in the national policies. Some of the trends highlighted in the study are: Half of the ..
Topics: Animal ecology • Climate change • Climate change adaptation • Environmental justice • Global warming • Plant ecology
The International Day of Rural Women is celebrated every year on 15th of October to recognize the critical role and contribution of rural women (including indigenous women) in increasing agricultural and rural development, improving food security and eradicating rural poverty". The 2019 theme is "Rural women and girls building climate resilience".
Topics: Climate change adaptation • Climate resilience • Contents • Food security • Poverty • Psychological resilience • Rural culture • Rural poverty
4th Resilient Cities Asia-Pacific (RCAP) Congress 2019 was recently organized by the International Council for Local Environmental Initiatives (ICLEI) in association with South Delhi Municipal Corporation in New Delhi. About Resilient Cities Asia-Pacific It was launched in 2010 with the goal of forging partnerships and dialogues related to Environment and Climate Change. The Asia-Pacific Forum ..
Topics: Climate and Development Knowledge Network • Climate change adaptation • Emani Kumar • ICLEI • Natural environment • Nature • Psychological resilience • Urban resilience • World Mayors Council on Climate Change
The Green Climate Fund (GCF) is a new global fund created to support the efforts of developing countries to respond to the challenge of climate change. GCF helps developing countries limit or reduce their greenhouse gas (GHG) emissions and adapt to climate change. It seeks to promote a paradigm shift to low-emission and climate-resilient development, ..
Topics: Climate change • Climate change adaptation • Climate change policy • Global Green Growth Institute • Natural environment • Nature
The 7th International Ground Water Conference (IGWC-2017) will be hosted by India in New Delhi with a theme of "Ground water Vision 2030- Water Security, Challenges and Climate Change Adaptation" from December 11 to 13, 2017. The conference has been organized by the National Institute of Hydrology (NIH), Roorkee and Central Ground Water Board (CGWB) ..
Topics: Climate change adaptation • Groundwater • Hydrology • Ministry of Water Resources • Ministry of Water Resources, River Development and Ganga Rejuvenation • National Institute of Hydrology • Roorkee • Water • Water in India • Water resources