Carbon Current Affairs, GK & News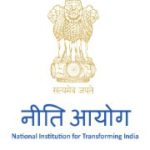 NITI Aayog and Netherlands recently signed a Statement of Intent. They agreed to support "Decarbonization and Energy Transition Agenda" to accommodate cleaner energy. Highlights Under the SoI, the partners will co-create innovative technological solutions. This is to be achieved through exchange of knowledge and collaborative activities. Key Components of the agreement The key elements of ..
Month: Current Affairs - September, 2020
Category: International Current Affairs
Topics: Carbon • Greenhouse gas emissions • Netherlands • NITI Aayog • Renewable energy • Solar Energy
The Deep Carbon Observatory (DCO) is a global research program to outreach carbons role on Earth. It is a community of scientists including physicists, biologists, geo – scientists and chemists working across several traditional disciplinary lines. Key highlights of DCO research It has found that there are ultra – deep diamonds at 670 km depth ..
Month: Current Affairs - October, 2019
Category: Environment Current Affairs
Topics: Carbon • Carbon cycle • Carbon dioxide • carbon dioxide emissions • crust • Deep Carbon Observatory • Earth observation project • evolution of life • Interior of Earth • Mantle
The rising quantity of anthropogenic carbon dioxide (CO2) in the air is highly detrimental to the global climate. CO2 is a major greenhouse gas and its presence in the atmosphere inhibits the escape of solar back to space, in effect trapping the heat in the Earth's atmosphere and increasing global temperature. What is the harm ..
Topics: Carbon • Carbon emissions • Glaciers • Global warming • Sea ice • Water
The tax that is levied on the carbon content of fuels is called Carbon Tax. So, in Carbon Tax, the burning of fossil fuels viz. coal, petroleum products such as gasoline and aviation fuel, and natural gas is taxed in proportion to their carbon content. The result is an increase in the competitiveness of non-carbon ..
Topics: Carbon • Carbon finance • Carbon tax • Chemical elements • Chemistry • Climate change policy • Coal • Ecotax • Environmental law • Fuel • Low-carbon economy • Physical sciences
Black Carbon is formed as a by-product of incomplete combustion of fossil fuels, bio-fuels and biomass. It is the strongest absorbent of light amongst all the components of particulate matter. Main Properties of Black Carbon It is directly emitted in the atmosphere as fine particles PM5. It is highly effective in absorbing solar energy and ..
Topics: Air pollution • Bioenergy • Biomass • Black carbon • Carbon • Chemistry • Climate forcing agents • Environmental science • Nature • Particulates • Physical sciences • Visibility