What is Article 311?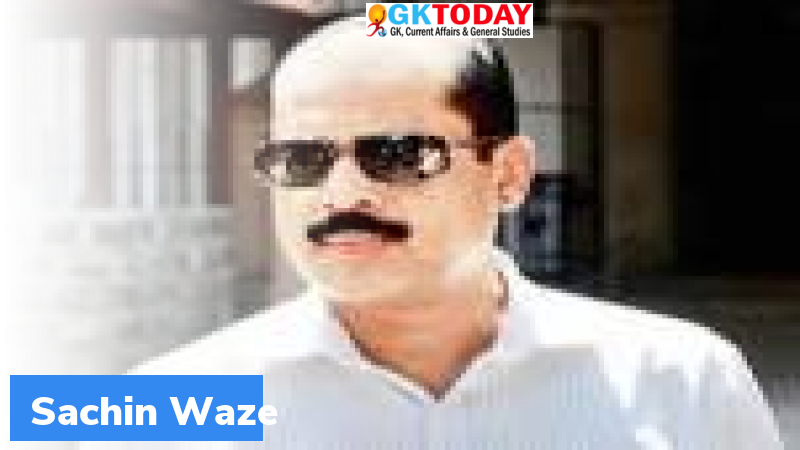 Sachin Waze, a police officer was dismissed from service by the Mumbai Police Commissioner under Article 311 (2) (b).
Sachin Waze was then arrested by the National Investigation Agency. He was arrested in connection with Mukesh Ambani Terror Scare case and also in relation to the murder of Mansukh Hiran.
What is Ambani Terror Scare case?
On February 25, 2021, twenty Gelatin sticks were found in a vehicle parked outside the residence of Mukesh Ambani residence, Antilia. He was provided Z-plus security cover, the highest protection cover GoI provides to individuals facing threats. Sachin Vaze was the first investigating officer in the Ambani Terror Scare case.
About Sachin Waze
He is an encounter specialist. He is involved with deaths of 63 alleged criminals. He was suspended for 17 years after his arrest in the custodial death of Khwaja Yunus. He was later granted bail and was reinstated in June 2020.
He led the police team in the arrest of Republic TV Chief Arnab Goswami.
What is Article 311?
It speaks about the removal or reduction in rank of person employed under Government of India in civil capacities. It acts as a safeguard for civil servants. It gives them chances to respond to charges filed against them.
Article 311 (1)
The article says that a person who is a member of civil service of the GoI (Union or state) shall only be removed by the authority who appointed him or her.
Article 311 (2)
He or she should be informed about the charges filed against him. He should be given opportunity to explain his or her side of argument.
When is inquiry prescribed under Article 311 (2) not required?
It is not applicable when
Article 311 (2) (a): The Accusation is under criminal charges
Article 311 (2) (b): If the authority empowered to dismiss him or her is satisfied to remove him
Article 311 (2) (c): If the President or Governor feels that it is not practical or convenient to hold an inquiry in the interest of the security of the state.
Month: Current Affairs - May, 2021
Category: Legal & Constitution Current Affairs
Topics: Ambani • Ambani Terror Scare Case • Article 311 • civil servant • Constitution • security cover
Latest E-Books