What is Advanced Chaff Technology?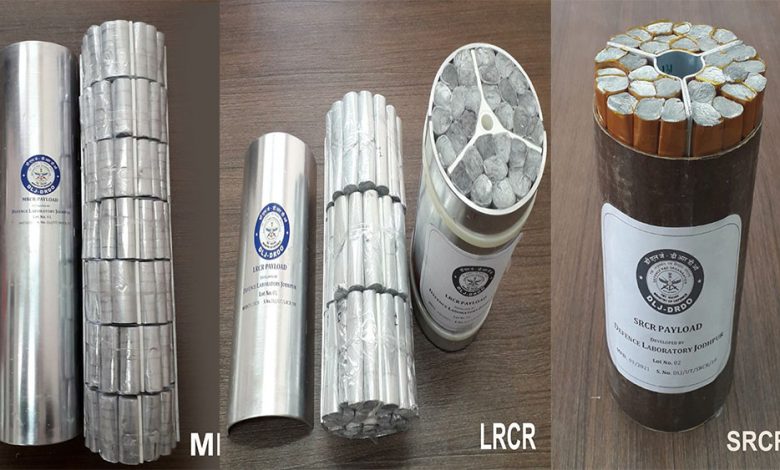 The Defence Research and Development Organisation recently developed an Advanced Chaff Technology to safeguard naval ships against missile attacks. One of the DRDO laboratories located in Jodhpur developed three variants of the Advanced Chaff Technology. They were Short Range Chaff Rocket, Long Range Chaff Rocket and Medium Range Chaff Rocket.
Key Features of the Technology
The Chaff technology is used in Naval ships worldwide to self-defend against enemy radar and radio frequency missile seekers.
The most significant fact of the Advance Chaff Technology developed by DRDO is that it uses very less chaff material to deflect enemy missiles.
The technology is now ready for mass production.
Chaff
Chaff is originally called Window. The idea of using Chaff developed in the era of second world war.
It is basically a radio frequency counter measure.
It consists of aluminium coated glass fibres ranging in lengths of 0.75 centimetres to 0.8 centimetres. They are released in packets of 100 million such fibres.
Most of the modern armed forces use chaff to distract the missiles from their targets.
The warships use chaff for self-defence.
An intercontinental ballistic missile releases chaff in its mid-course.
Recent Developments by DRDO
In March 2021, the UXOR (Unexploded Ordnance Handling Robot) completed its user trials. The UXOR was developed for Indian Air Force and Indian Army. It can handle 1,000 kg of ordnance.
In March 2021, NMRL conducted successful tests of indigenous air independent propulsion systems.
Sindhu Netra satellite developed by DRDO was deployed in space on February 28, 2021. The main objective of the satellite is to boost the surveillance capability of India and monitor military warships and merchant shipping in the Indian Ocean Region.
Month: Current Affairs - April, 2021
Category: Defence Current Affairs
Topics: Defense Research and Development Organization (DRDO) • DRDO • Indian Navy Warships • Missile • radar • Warships
Latest E-Books