Usha Ganguly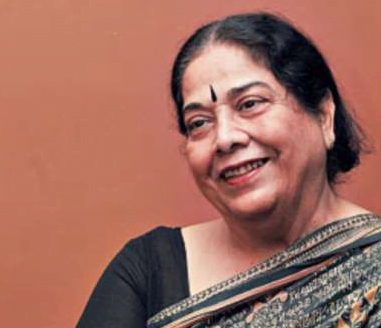 Kolkata-based theatre personality and winner of Sangeet Natak Akademi Award, Usha Ganguly recently passed away at the age of 75.
About
Usha Ganguly is an activist, theatre director and actor born in 1945 in Uttar Pradesh. She is noted for her theatre group, Rangakarmee and her introduction of Hindi theatre form in West Bengal. She is the recipient of the Sangeet Natak Akademi Award.
Rangakarmee
Rangakarmee is a theatre group formed in 1976. It is noted for its socially relevant plays. It produces Hindi plays, Bengali plays, street plays, one-act plays, etc. It has a separate section called 'Rangoli'- for children's theatre. Through Rangoli, it trains talented children from economically weaker sections of the society.
Sangeet Natak Akademi Award
The Sangeet Natak Akademi Award is the highest recognition to Indian practicing arts and is presented by the Indian National Academy of Music, Dance & Drama. It was first awarded in 1952. It confers awards for contributions in the fields of music, dance, theatre, traditional art forms, puppetry, etc.
Topics: Hindi theatre • Persons in News • Sangeet Natak Akademi
Latest E-Books