Union HRD Ministry launches Bharatavani Portal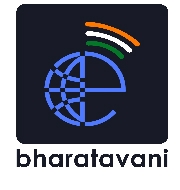 The Union Ministry of Human Resource Development (HRD) has launched the multilingual knowledge portal www.bharatvani.in
It was launched by Union HRD Minister Smriti Zubin Irani at Lucknow, Uttar Pradesh as part of Union Government's Digital India Mission.
The first knowledge portal of its kind in India will help the government to showcase the Indian culture and heritage to the world.
Key facts about Bharatavani Portal
Bharatavani is the largest online repository of dictionaries in India consisting more than 130 dictionaries, glossaries and terminology books.
It will ensure universalization of education and also towards creation of a knowledge society in the digital age.
Aim: Bring people of India under one portal and establish itself as a single point online treasure trove of knowledge and India's indigenous cultures including languages, dictionaries, language IT tools and textbooks.
Goal: Bridge the Digital and language divide within the country by involving people in the Open Knowledge movement.
One Point language resource: Focus to become a single point source for multiple language learning, content and technology.
Window to language diversity: Help the government to preserve, protect and include all Indian languages without discrimination through technological development.
Also help allow government to take all measures required to develop the spread of Indian languages across communities and cultures.
Foster National Integration: Being a multilingual and cross-lingual learning tool it will play pivotal role in fostering integration by providing many cross-lingual grammar books, learning courses and also allow their transliteration.
Content Published on Bharatvaani Portal: It main sections will include (i) Paa Thyapustaka Kosha: Textbooks by various authorities (ii) Jnana Kosha: Encyclopedic Knowledge base in all languages (iii) Shabda Kosh: Dictionaries, Glossaries, Terminologies (iv) Bhasha Kosha: Language learning books (v) Suchanaa Praudyogikii Kosha: It tools (right now linked to TDIL) (vi) Bahumaadhyama Kosha: Multimedia content.
The Mysuru based Central Institute of Indian Languages (CIIL) is implementing this ambitious project of MHRD.
The portal has been launched in 22 scheduled languages and later will be extended to 100 more languages.
Besides, Bharatavani Multi-lingual App was also launched which will enable users to search for one language text in another language as well as get meanings in different languages.
Month: Current Affairs - May, 2016
Topics: Bharatavani Portal • Culture • Digital India • Education • Languages
Latest E-Books