Union Budget 2021-2022- Summary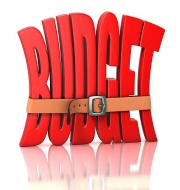 The 2021-22 Union Budget was presented amid the COVID-19 pandemic on February 1, 2021. Since the 2020 budget, the Indian economy have reduced from 2.24 lakh crore nominal GDP to Rs 1.94 lakh crore. This reduction in the size of the economy was due to the lower revenue growth and higher expenditure in the year 2020 because of coronavirus pandemic. The fiscal deficit for 2021-2022 was estimated to be 6.8% of the GDP.
Highlights
6 PILLARS of the Budget
Health and Wellbeing
Physical & Financial Capital, and Infrastructure
Inclusive Development for Aspirational India
Reinvigorating Human Capital
Innovation and R&D
Minimum Government and Maximum Governance
EXPENDTIURE & DEFICIT
Estimates of Rs. 34.83 lakh crore BE for expenditure in 2021-2022 including Rs. 5.54 lakh crore as capital expenditure, rest is revenue expenditure
The fiscal deficit in BE 2021-2022 is estimated to be 6.8% of GDP.
TAX DISPUTES
Reducing tax Disputes, Simplifying Settlement: Time limit for re-opening cases reduced to 3 years from 6 years. Serious tax evasion cases, with evidence of concealment of income of Rs. 50 lakh or more in a year, to be re-opened only up to 10 years, with approval of the Principal Chief Commissioner
GOLD
Capital market watchdog Securities and Exchange Board of India (SEBI) will be the designated regulator for gold exchanges
DIGITAL ECONOMY
Incentivising Digital Economy: Limit of turnover for tax audit increased to Rs. 10 crores from Rs. 5 crores for entities carrying out 95% transactions digitally
LABOUR WELFARE
Late deposit of employee's contribution by the employer not to be allowed as deduction to the employer
START-UPS
Eligibility for tax holiday claim for start-ups extended by one more year.
Capital gains exemption for investment in start-ups extended till 31st March, 2022
CUSTOMS DUTY
Customs Duty on some parts of mobiles increased to 2.5% from 'nil' rate
Customs Duty reduced uniformly to 7.5% on semis, flat, and long products of non-alloy, alloy, and stainless steels
Customs Duty on steel scrap exempted up to 31st March, 2022
Basic Customs Duty (BCD) on caprolactam, nylon chips and nylon fiber & yarn reduced to 5%
Tunnel boring machine to now attract a customs duty of 7.5%; and its parts a duty of 2.5%
Customs duty on cotton increased from nil to 10% and on raw silk and silk yarn from 10% to 15%.
DISINVESTMENT
Rs 1,75,000 crores to be raised from stake sale in public sector companies and financial institutions, including 2 PSU banks and one general insurance company, in the next fiscal year beginning April 1
HEALTH
An outlay of Rs. 64,180 crores over 6 years for PM AatmaNirbhar Swasth Bharat Yojana – a new centrally sponsored scheme to be launched, in addition to NHM (National Health Mission)
Rs 35,000 cr allocation for Covid vaccination
URBAN DEVELOPMENT
Jal Jeevan Mission (urban) will be launched with an aim to provide tap water connections to 2.86 crore households
The Swachh Bharat Mission (Urban) 2.0 would be implemented over five years — from 2021 to 2026 — on an outlay of ₹1.41 lakh crore
Two new Metro technologies — MetroLite and MetroNeo — would be used in tier-2 cities and the peripheral parts of tier-1 cities to provide connectivity at a lower cost compared to conventional Metro systems.
VEHICLES
Vehicle scrapping policy to phase out old and unfit vehicles
All vehicles to undergo fitness test in automated fitness centres every 20 years for personal vehicles and every 15 years for commercial vehicles.
MANUFACTURING
1.97 lakh crore in next 5 years for PLI (Production Linked Incentive) scheme in 13 Sectors to create and nurture manufacturing global champions for an AatmaNirbhar Bharat
Under Mega Investment Textiles Parks (MITRA) scheme, 7 Textile Parks to be established over 3 years
INFRASTRUCTURE
20,000 crores allocated to set up and capitalise a Development Financial Institution (DFI) – to act as a provider, enabler and catalyst for infrastructure financing
RAILWAYS
1,10,055 crores allocated of which Rs. 1,07,100 crores are for capital expenditure
In 2021-22, the govt. expects its revenue receipts from the Railways, including passenger, goods, other coaching and sundry other heads, to be about ₹2.17 lakh crore as against ₹1.46 lakh crore in 2020-21 (revised estimate).
GREEN ENERGY
National Hydrogen Mission to be launched to generate hydrogen from green power sources
INSURANCE
Increase the permissible limit for Foreign Direct Investment for insurance companies to 74% from 49% and allow foreign ownership and control with safeguards
BANKING
Stressed Asset Resolution: Asset Reconstruction Company Limited and Asset Management Company to be set up
Recapitalization of PSBs: Rs. 20,000 crores in 2021-22 to further consolidate the financial capacity of PSBs
COMPANY MATTERS
Easing compliance requirement of small companies by revising their definition under Companies Act, 2013 by increasing their thresholds for paid up capital from "not exceeding Rs. 50 Lakh" to "not exceeding Rs. 2 Crore" and turnover from "not exceeding Rs. 2 Crore" to "not exceeding Rs. 20 Cr".
AGRICULTURE
Agricultural credit target enhanced to Rs. 16.5 lakh crore in 2021-22 – animal husbandry, dairy, and fisheries to be the focus areas
5 major fishing harbours – Kochi, Chennai, Visakhapatnam, Paradip, and Petuaghat to be developed as hubs of economic activity
State-run Agricultural Produce Marketing Committees (APMCs) can now access the ₹1 lakh crore Agriculture Infrastructure Fund (AIF).
PROVIDENT FUND
Income on Provident Fund contributions of more than ₹2.5 lakh a year, usually made on a voluntary basis by employees, to be taxed.
SENIOR CITIZENS
Relief to Senior Citizens: Exemption from filing tax returns for senior citizens over 75 years of age and having only pension and interest income; tax to be deducted by paying bank
R&D
₹50,000 crore earmarked over five years for the creation of a National Research Foundation (NRF) — an umbrella body that is expected to fund research across a range of disciplines, from science and technology to humanities.
EDUCATION
Legislation to be introduced to setup Higher Education Commission of India as an umbrella body with 4 separate vehicles for standard-setting, accreditation, regulation, and funding
Central University to come up in Leh, Ladakh.
Month: Current Affairs - February, 2021
Category: Economy & Banking Current Affairs - 2022
Topics: Budget • Finance Minister of India • fiscal deficit • GDP • nirmala sitaraman • Nirmala Sitharama • Union Budget 2021
Latest E-Books