Three cities features in global 'inclusive prosperity' index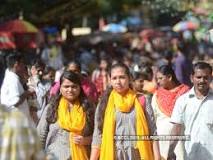 Bengaluru, Delhi and Mumbai have been named in a list that ranked 113 cities across the globe in terms of inclusive prosperity, measuring not only the quality of economic growth but also its distribution across their population. Bengaluru ranked 83rd, while Delhi and Mumbai stood at 101st and 107th positions respectively.
The Prosperity & Inclusion City Seal and Awards (PICSA) Index, commissioned by Basque institutions and compiled by D&L Partners, was topped by Zurich, followed by Vienna and Copenhagen in the second and third place, respectively.
Topics: Cities in Asia • Geography of India • Mumbai
Latest E-Books