Sukhoi Su – 75 Checkmate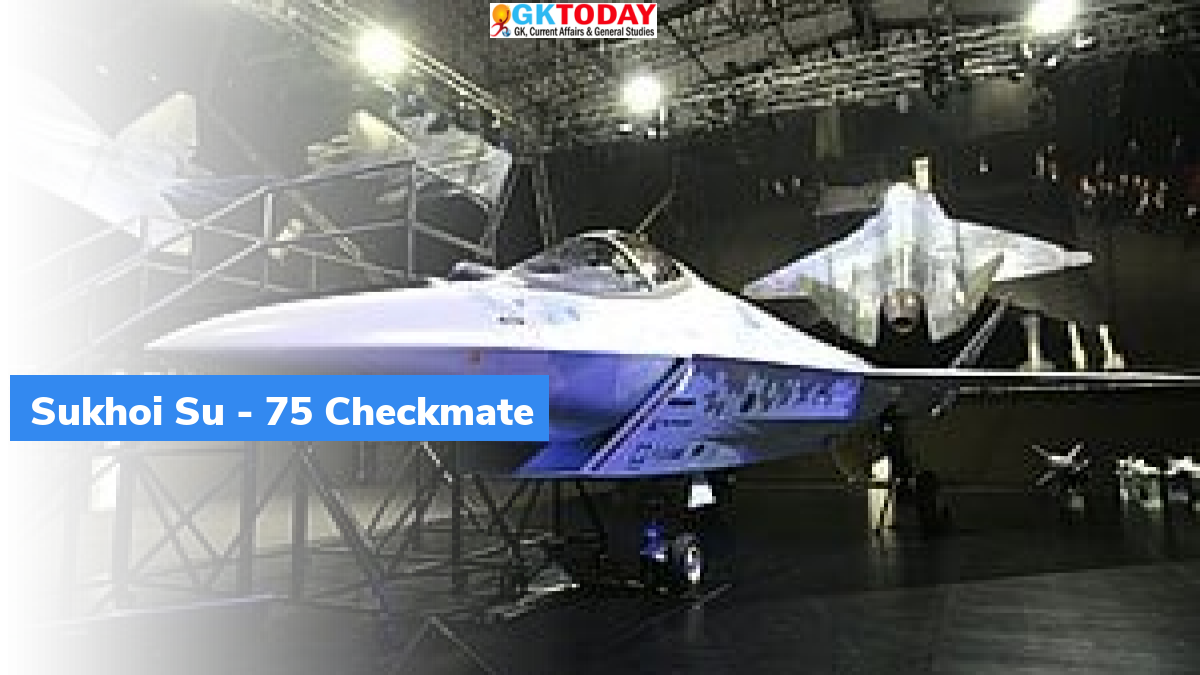 The Sukhoi Su – 75 checkmate is a stealth fighter aircraft. The stealth aircrafts are those that are designed to avoid detection. The "checkmate" is under development by Sukhoi. Sukhoi is a Russian manufacturer.
Why is Sukhoi Su – 75 in news?
In November 2021, Russia displayed Sukhoi Su – 75 at the Dubai Air show. The exhibit came at a time when UAE – US deal (UAE to buy F – 35 fighter jet from US) was making slow progress.
What are the special features of Sukhoi Su – 75?
The fighter aircraft is capable of carrying five air – to – air missiles simultaneously. Also, it can destroy multiple targets at once.
It can fly at speeds of Mach 1.8.
It is a cost-efficient fighter jet.
What are the design specifications of Sukhoi Su – 75?
The Sukhoi Su – 75 has a diverterless inlet, internal weapons bays and V – shaped tail. These three features are designed to reduce radar signature.
The fighter jet is capable of reaching 40,000 feet and higher.
It is capable of carrying pay load of 7,400 kg.
When will Sukhoi Su – 75 be launched?
The maiden flight of Sukhoi Su – 75 Checkmate is expected to be held in 2023. The initial deliveries of the fighter jet are expected in 2026. India, Argentina and Vietnam are expected to become the primary buyers. Also, Sukhoi has plans to export "Checkmate" to African countries in next 15 years.
Topics: Sukhoi Su – 75 Checkmate
Latest E-Books