Singapore Convention on Mediation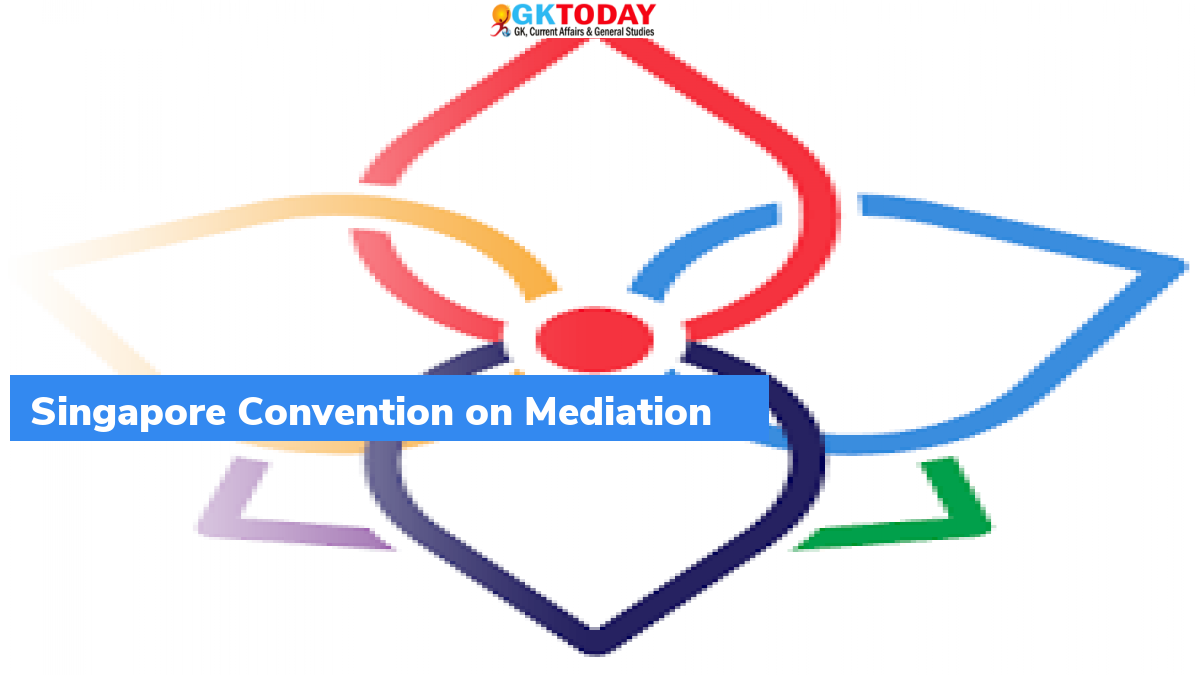 The Singapore Convention on Mediation was adopted in 2018. It is a UN Convention. It is the first United Nations treaty to be named after Singapore. It is also called United Nations Convention on International Settlement Agreements Resulting from Mediation. As of September 2021, the convention was signed by 55 states. India is a member of the convention.
About Singapore Convention on Mediation
Singapore worked with UN members and the United Nations Commission on International Trade to create the convention.
The convention aims to facilitate international trade through international mediation and dispute resolution.
It ensures that the parties are bounded by the international laws and enforce a simplified and streamlined procedure to settle disputes.
It helps the businesses to enforce mediated international settlement agreement. This shall be done by directly applying to the courts that have ratified the agreement rather than creating contracts.
The convention helps to save time and legal costs.
Importance of the Convention for India
The convention will boost ease of doing business of India. This can be achieved by enabling swift mediated corporate dispute settlements. Also, the convention will increase the confidence of the investors. It sends positive signals to the foreign investors about the country's commitment in sticking to the international practices of dispute resolution.
Countries that have signed the treaty
The countries that have signed the Singapore Convention on Mediation are Afghanistan, Australia, Armenia, Belarus, Belize, Benin, Brunei, Chile, Chad, Columbia, China, Republic of Congo, Kingdom of Eswatini, Ecuador, Gabon, Fiji, Georgia, Grenada, Ghana, Guinea-Bissau, Haiti, India, Honduras, Israel, Iran, Jordan, Jamaica, Laos, Kazakhstan, Malaysia, Mauritius, Maldives, Nigeria, Montenegro, North Macedonia, Nigeria, Paraguay, Palau, Qatar, Philippines, South Korea, Saudi Arabia, Rwanda, Samoa, Serbia, Singapore, Sierra Leone, Sri Lanka, Turkey, Timor Leste, Ukraine, Uganda, United States of America, Venezuela and Uruguay.
Topics: Singapore Convention on Mediation
Latest E-Books