Sign Boards in Chinese Language set up at 5 ASI sites in Uttar Pradesh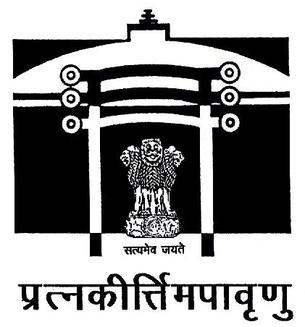 The Indian Government agency under the Ministry of Culture, the Archaeological Survey of India(ASI) is responsible for research work based on archaeology and for the preservation and conservation of cultural monuments in the country.  The ASI has set up signboards in the Chinese language in the five iconic archaeological protected sites in the state of Uttar Pradesh. The sites are-Mahaparinirvana Temple in Kushinagar,  Piprahawa at Siddharth Nagar, Sarnath and Chaukhandi Stupa in Varanasi, and in Shravasti.
The information was provided by theUnion Minister of State (Independent Charge) for Culture and Tourism, Prahlad Singh Patel. The Minister also informed that the initiative has been taken for the convenience of foreign tourists, and the Ministry has instructed the ASI for setting up similar signboards in archaeological sites across the country in other foreign languages as well. The archaeological sites for setting up of signboards in foreign languages will be chosen were above 1 lakh tourists from a particular country having a particular language visit every year.  At present, signboards in five such languages can be included as the data of foreign tourists available with the Ministry.
The Minister also informed that the installation of signs boards in the Sinhala language at Sanchi, Madhya Pradesh has been completed in November 2019, as a view of large number of tourists from Sri Lanka arrive every year to visit the Great Stupa at Sanchi.
Topics: Archaeological Survey of India • Madhya Pradesh • Minister of Culture and Tourism • Prahlad Singh Patel • Sanchi Stupa • Sarnath • Sri Lanka • Varanasi
Latest E-Books