SEBI to tighten algorithm trading rules to minimise instances of flash crashes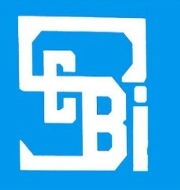 The Securities and Exchange Board of India (SEBI) is planning to further tighten the regulations for algorithmic trading to minimise instances of misuse of such systems.
The tight regulations aim to curb the instances of flash crashes that have happened overseas and also in India few times. India is one of the few countries in the world to regulate algorithmic trading.
Flash crash results in extremely rapid decline in the price of one or more commodities or securities caused by algorithmic trading.  It can result in the loss and recovery of billions of dollars in a matter of minutes and seconds.
Many countries and regulators, including the International Organization of Securities Commissions (IOSCO) are debating on this issue for many years, but only India had been able to come out with proper regulations.
What is Algorithmic trading?
Algorithmic trading in financial markets refers to transaction orders generated by using advanced mathematical models that involves automated execution of trade.  It uses mathematical models and software codes to make transaction decisions on exchanges and execute them at high speed. This technology-driven trading enables traders to take advantage of any profit making opportunities arising in the market much before a human trader can even spot them. At present, on the National Stock Exchange (NSE), algorithm trades accounts close to 16% of all trades. On the Bombay Stock Exchange (BSE), it was 8.56% in January 2017.
Month: Current Affairs - February, 2017
Latest E-Books