Samantha Express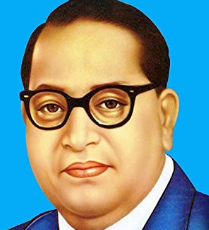 Indian Railway Catering and Tourism Corporation (IRCTC) will launch a new train Samantha Express on February 14 from Nagpur. The Samantha Express will cover prominent places associated with Gautam Buddha and chief architect of the Constitution Dr B R Ambedkar.
Journey of Samantha Express
The Samantha express will run through the following places:
Chaityabhoomi (Mumbai): Dr Ambedkar was cremated here after his death on 6 December 1956 and it hosts a memorial for Dr Ambedkar.
Mhow (Indore): Dr Ambedkar was born at Mhow.
Bodhgaya (Gaya): Bodhgaya is a place where Buddha is said to have obtained Enlightenment under Bodhi Tree.
Sarnath (Varanasi):  Gautama Buddha first taught the Dharma here.
Lumbini (Nautanwa): It was here Gautama Buddha was born.
Kushinagar (Gorakhpur): It was here Gautama Buddha attained Parinirvana after his death.
Deekshabhoomi (Nagpur): It was here Dr Ambedkar converted to Buddhism.
Dr B R Ambedkar and Buddhism
About two months prior to his demise, Dr Ambedkar converted to Buddhism. Speaking about conversion Dr Ambedkar had said that everybody has to admit that conversion is necessary to the Untouchables as self-government is to India. The ultimate object of both is the same and there is no difference in ultimate goal. The ultimate aim is to attain freedom. Freedom is necessary for the life of mankind. Conversion of Untouchables would provide them with complete freedom. The conversion cannot be called worthless by any stretch of the imagination.
Month: Current Affairs - January, 2019
Topics: B. R. Ambedkar • Bodhgaya • Chaityabhoomi • Deekshabhoomi • Gautam Buddha • Gaya • Gorakhpur • Indore • IRCTC • Kushinagar • Lumbini • Mhow • Mumbai • Nagpur • Nautanwa • Samantha Express • Sarnath • Varanasi
Latest E-Books