Russia Nuclear Submarine Drills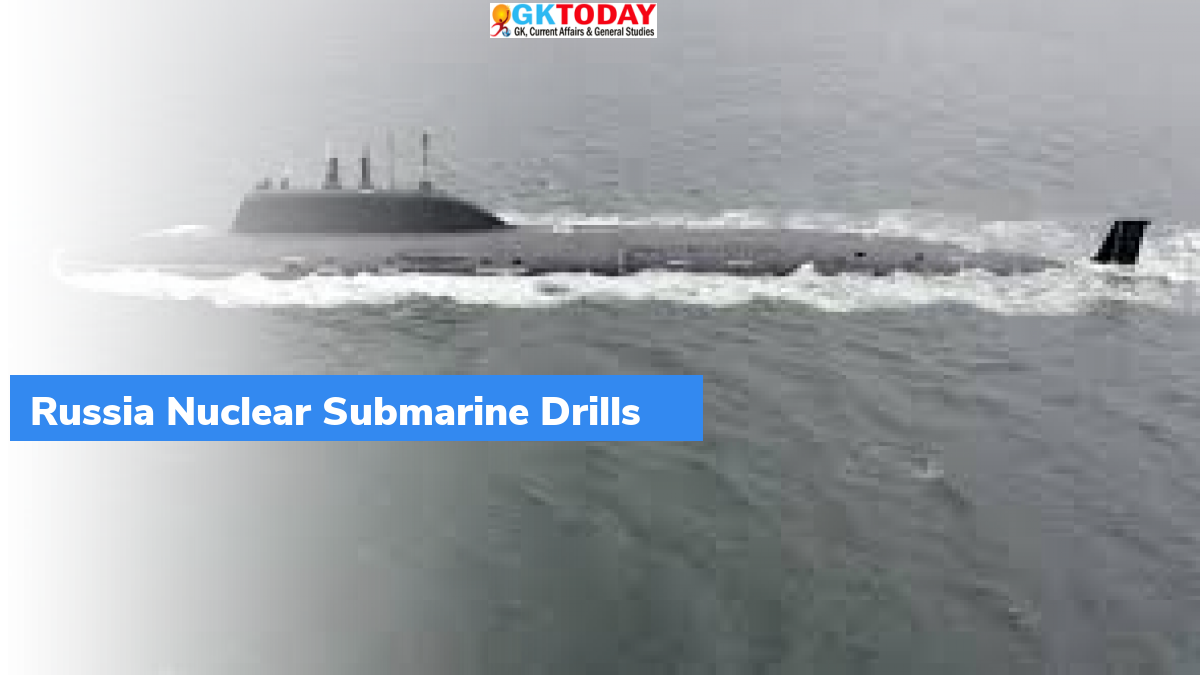 On March 1, 2022, Russian President Vladimir Putin ordered the nuclear forces to put on high alert amid tensions with the west over Ukrainian invasion. Following the order, nuclear submarines sailed off for drills in Barents Sea as well as mobile missile launchers roamed snow forests in Siberia.
Highlights
According to Russia's Northern Fleet, several of its nuclear submarines were involved in exercises that were designed to "train maneuvering in stormy conditions."
Several warships have been tasked with protecting northwest Russia's Kola Peninsula. Several naval bases are also located that would join the maneuvers.
In Irkutsk region of eastern Siberia, Strategic Missile Forces dispersed Yars intercontinental ballistic missile launchers in forests, for practice of secret deployment.
However, military didn't say whether these drills were related to Putin's order to put nuclear forces on high alert.
It was also not clear whether the exercises represented a change in normal nuclear training posture or activities of Russia.
The Barents Sea
Barents Sea is a marginal sea of Arctic Ocean. It is located off the northern coasts of Norway and Russia. It is divided between Norwegian and Russian territorial waters. The sea is known among Russians in Middle Ages as Murman Sea. The current name of the sea was given after the historical Dutch navigator Willem Barentsz. It is a shallow shelf sea, with an average depth of 230 metres. It is an important site for fishing and hydrocarbon exploration.
Border of Barents Sea
Barents Sea is bordered by Kola Peninsula to the south, Norwegian Sea to the west, Franz Josef Land to the northeast, archipelagos of Svalbard to the northwest, and Novaya Zemlya to the east. Novaya Zemlya islands is an extension of northern end of Ural Mountains. It separates Barents Sea from the Kara Sea.
Month: Current Affairs - March, 2022
Category: International / World Current Affairs
Topics: Arctic Ocean • Barents Sea • Murman Sea • Nuclear Submarines • Russia Nuclear Submarine Drills • Russian President Vladimir Putin
Latest E-Books