RBI directs banks to link SWIFT to core banking solutions by April 2018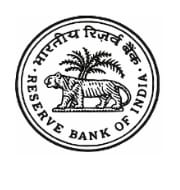 The Reserve Bank of India (RBI) has directed banks to link SWIFT (Society for World Interbank Financial Telecommunication System platform) with their core banking solutions (CBS) by April 30, 2018.  This decision is part of RBI's efforts to tighten internal controls in banks following Rs 11,400 crore fraud that was unearthed at Punjab National Bank (PNB). CBS is centralised software used to support bank's most common transactions.
Background
The mega PNB fraud surrounds around SWIFT technology which was misused by its branch officials to fraudulently issue LoUs (letters of undertaking), kind of Bank guarantees to diamond and jewellery importer Nirav Modi-linked companies without getting proper approvals and without making entries in CBS. The failure of SWIFT-CBS link led to Rs 11,400 crore fraud at PNB and enabled these transactions to go undetected for over seven years. Many banks are yet to establish the linkage. So there is urgent need for banks to revisit their surveillance system and plug the loopholes.
SWIFT (Society for World Interbank Financial Telecommunication System) platform
SWIFT is global financial messaging service that enables financial institutions worldwide to send and receive information about financial transactions in secure, standardized and reliable environment. It is used to transmit messages relating to cross border financial transactions.
It was founded in 1973 and is headquartered in La Hulpe, Belgium. It is a cooperative society under Belgian law owned by its member financial institutions with offices around the world. Globally over 11,000 financial institutions in more than 200 countries use services of SWIFT.
SWIFT does not facilitate funds transfer, rather, it sends payment orders, that must be settled by correspondent accounts that institutions have with each other. On receiving this message through SWIFT, banks abroad, mostly branches of domestic banks abroad provide funds to the company.
Month: Current Affairs - February, 2018
Topics: Banking • Banking Technology • Core Banking Solutions • National • RBI • SWIFT
Latest E-Books